Epic misplay from Randal Grichuk leads to inside-the-park home run for Rays
The result might be the same, but not all home runs are created equal.
Some are majestic and monstrous 500-foot shots that cause us to rethink what the human body is capable of. Others ... are like what Tampa Bay Rays outfielder Avisail Garcia did on Tuesday.
Avisail Garcia's extremely Little League homer
Batting in the third inning against the Toronto Blue Jays, Garcia hit what looked like a routine fly ball. The Rays broadcast even called it a pop-up off the bat. Blue Jays right-fielder Randal Grichuk charged in to catch the ball, but then something very unfortunate quickly became apparent.
Grichuk should not have charged in.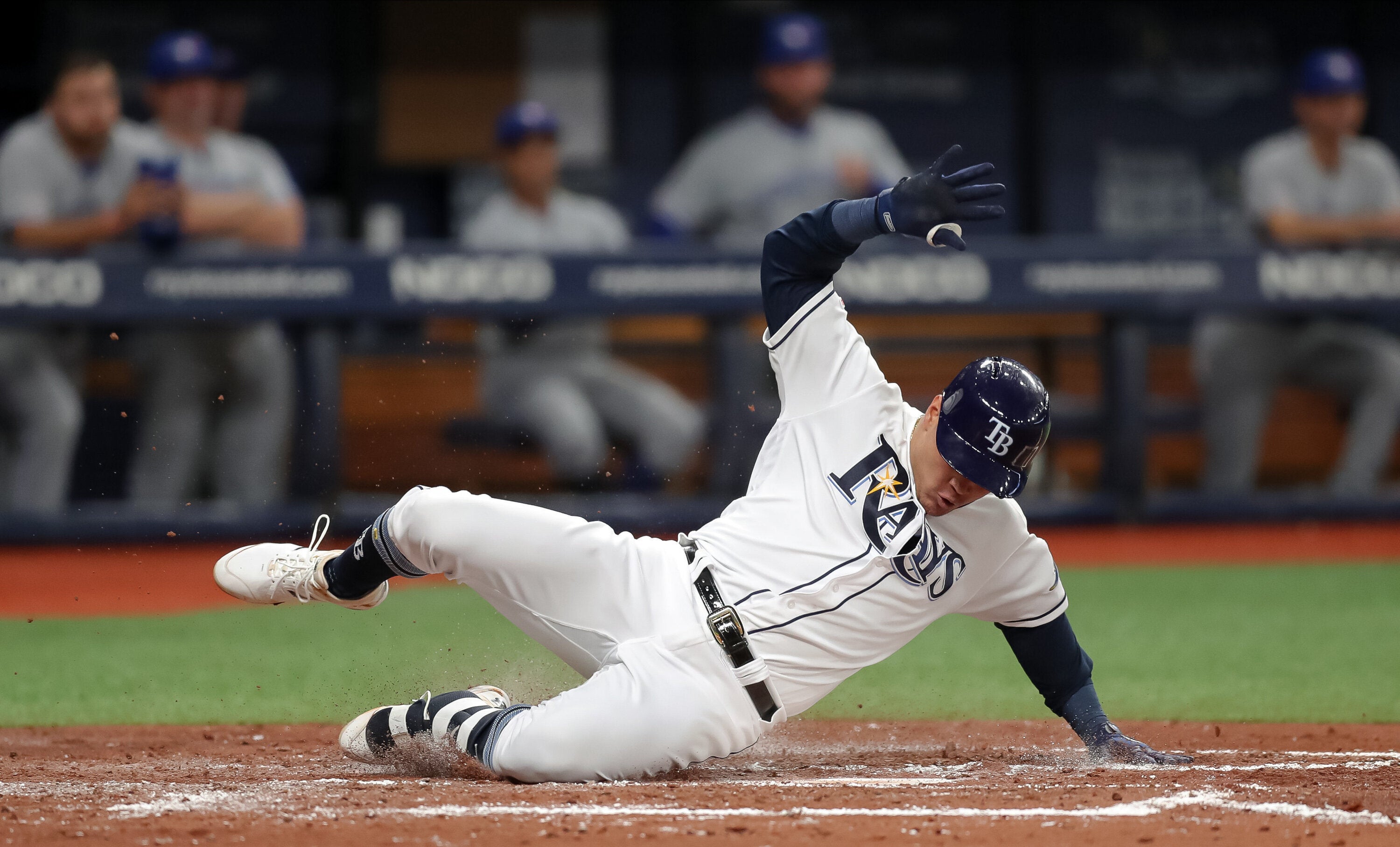 The resulting misplay, seen in the video above, was not scored as an error, so Garcia, who didn't even run straight out of the box, recorded his 10th home run of the season.
According to Statcast, Garcia's "homer" left the bat at 97.2 mph and traveled 287 feet. It was actually his worst-hit ball of the day, as he had a first-inning single that left the bat 113.1 mph and a fifth-inning lineout that was 106.3 mph and traveled even farther at 379 feet.
By Statcast's calculations, Garcia's fly ball had an expected batting average of .010. A one percent change of becoming a hit. The advanced metrics don't tell us how often a 287-foot fly ball becomes a home run, but we're going to go ahead and guess it's not common.
Fortunately for Grichuk, there weren't many eyewitnesses to his blunder as the Rays, who have been one of the best teams in baseball this year, pulled in an announced crowd of 5,786. Per Marc Topkin of the Tampa Bay Times, that's a new record low for the Rays, beating a previous low in 2017 when a hurricane was in the forecast.
Read Full Story