Reward for 7-year-old's killer climbs to $100,000 as Texas manhunt continues
A reward for information leading to the arrest of the man who shot at a Texas family's vehicle early Sunday, killing 7-year-old Jazmine Barnes, has been increased to $100,000.
An unidentified gunman, described as a bearded white man in his 40s, drove up alongside the car in which the child was riding with her mother and three sisters on a morning coffee run. His gunfire shattered the driver's side window and hit Barnes' mother, LaPorsha Washington, in the arm. Jazmine was hit in the head.
The reward, offered by activist Shaun King and civil rights attorney Lee Merritt, has steadily increased this week as the shooter has remained on the loose.
A public funeral has been scheduled for Tuesday at Houston's Green House International Church beginning at 10 a.m., to be followed by the release of purple balloons. A community rally is set for Saturday at noon in the Houston Walmart parking lot where the shooting occurred.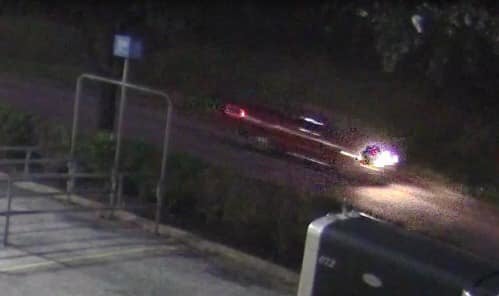 Harris County Sheriff Ed Gonzalez said Monday the shooting "just seems to be random." Authorities were unsure whether it was a hate crime.
"There is nothing to indicate that the family did anything wrong in any way," Gonzalez said at a news conference. "They were simply just driving along the service road when this happened to them."
Jazmine Barnes, 7-year-old shot and killed in Texas
Jazmine Barnes, 7-year-old shot and killed in Texas
Merritt, who is working with Jazmine's family, said relatives believe race may have played a role.
The sheriff said he hopes to provide a composite sketch of the suspect, based on descriptions from Washington and Jazmine's sisters, on Thursday.
"At this time we don't have any major developments but we are continuing to pursue different tips we receive," Gonzales said on Wednesday.
He added: "Our investigators have been working around the clock."
Anyone with information is asked to call the Harris County Sheriff's Office at 713-274-9100, or Crime Stoppers at 713-222-TIPS. Anonymous tips can also be submitted online at www.Crime-Stoppers.org.
This article originally appeared on HuffPost.
Read Full Story