Internet burns Washington Post over its front page on Trump's speech
The Washington Post's first edition headline covering President Donald Trump's State of the Union address didn't go over well on social media.
Twitter users panned the original five-column headline: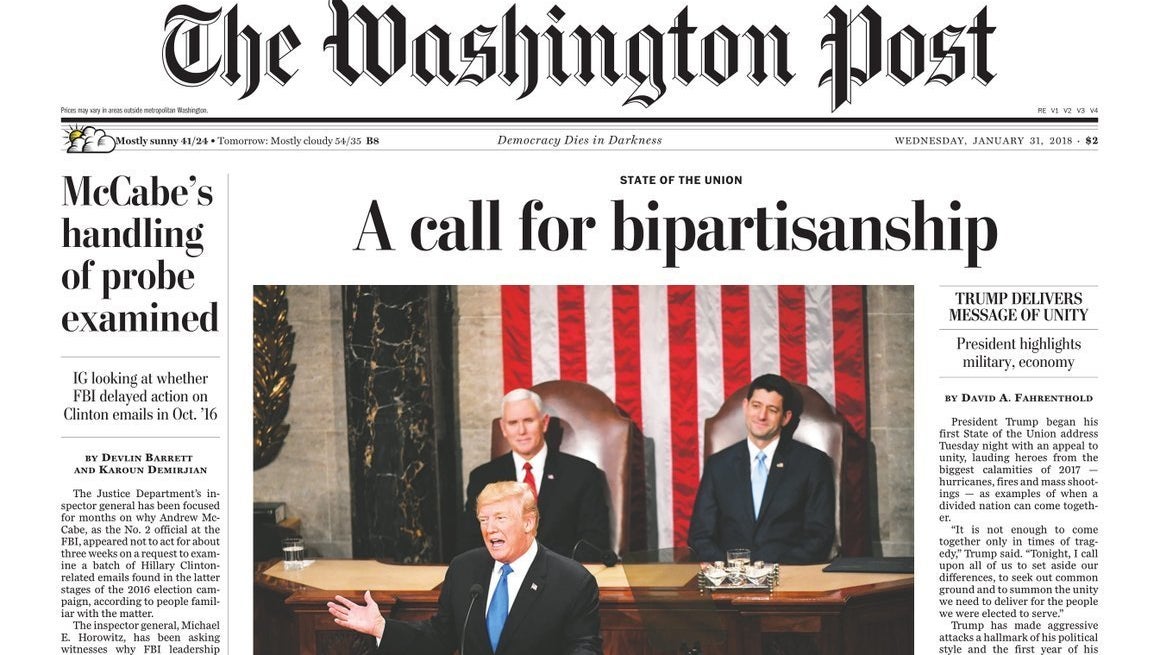 The Washington Post
By the time the evening was over, the newspaper had given its front page a major makeover, replacing the "call for bipartisanship" of what many called a highly-partisan and even extremist speech with a quote from the address instead.
Ironically, that line was first delivered by Hillary Clinton in 2010: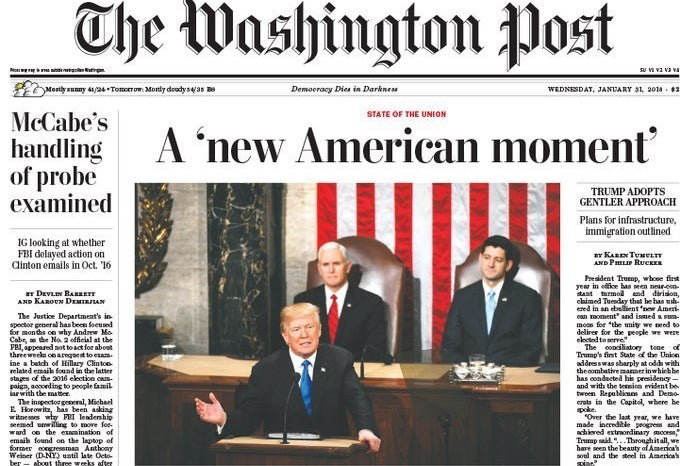 The Washington Post
While it's not unusual for newspapers to undergo changes between editions, it's unclear what role the more than 3,000 comments on Twitter ― mostly negative ― played in this case. The makeover also drew more than 1,000 replies, with many noting that the new headline wasn't much of an improvement:
This article originally appeared on HuffPost.
Reaction to President Trump's State of the Union address
Reaction to President Trump's State of the Union address
Read Full Story