Trump White House 'temporarily' shuts down petition site after not responding to a single petition
"We the People," the website that hosts petitions to the federal government, will be going offline at midnight Tuesday.
The White House told The Associated Press that it was "temporarily" taking down the website. It promised to restore the online tool in late January, saying the new platform would save taxpayers more than $1 million a year.
No other details were made available.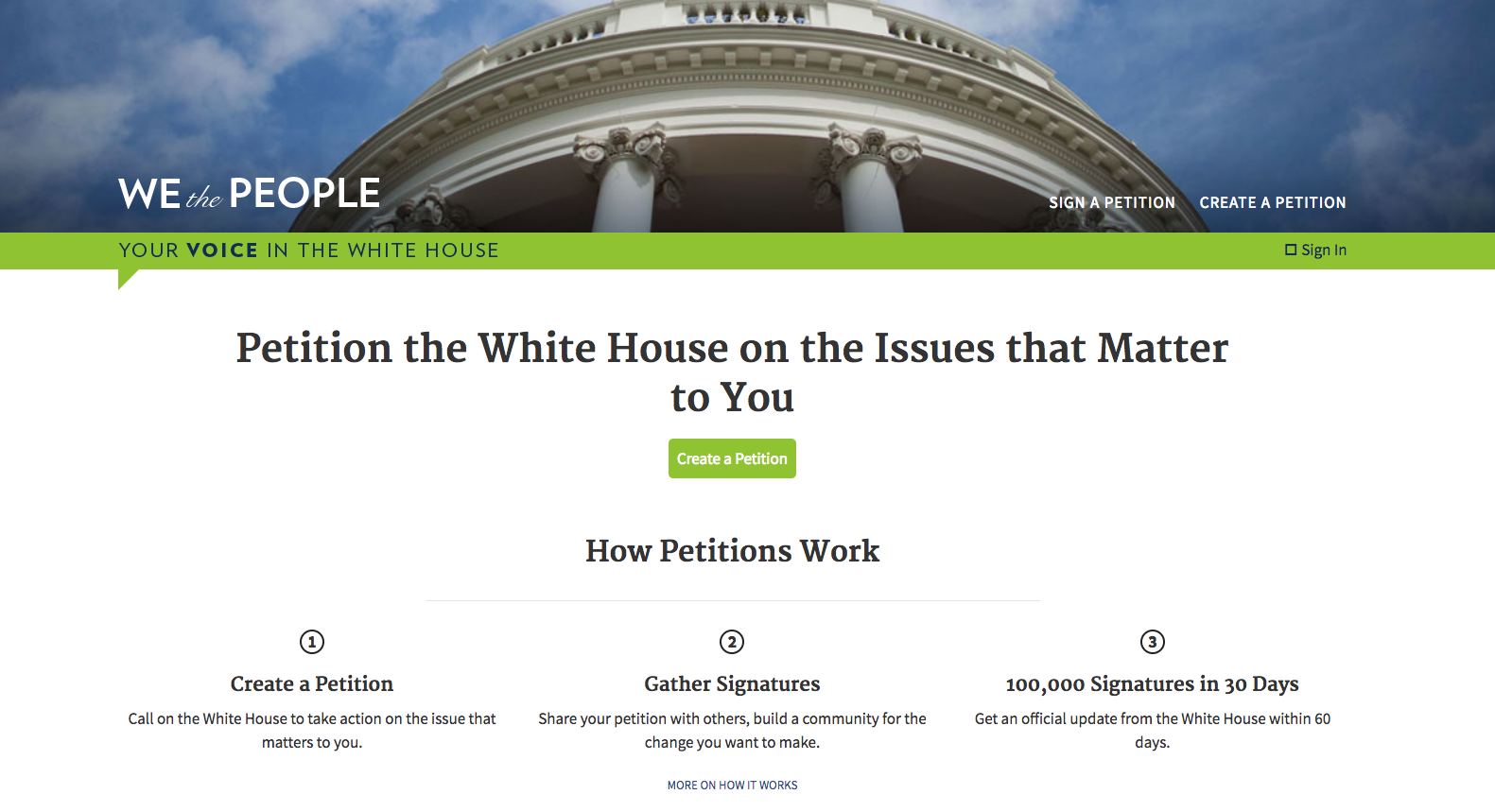 "We the People" was launched in 2011 by then-President Barack Obama. The Obama White House said at the time that the platform "gives all Americans a way to create and sign petitions on a range of issues affecting our nation."
If a petition garners more than 100,000 signatures within 30 days, the White House is supposed to issue an official response.
RELATED: Trump's controversial first year in office

President Donald Trump's controversial first year
President Donald Trump's controversial first year
Since Trump has taken office, however, none of the 17 petitions that have met this criterion ― including one calling for the president to resign and another urging him to release his tax returns ― has received an answer.
A White House official told the AP that the administration will "respond to public concerns next year."
These are some of the petitions that have hit the 100,000 signature threshold: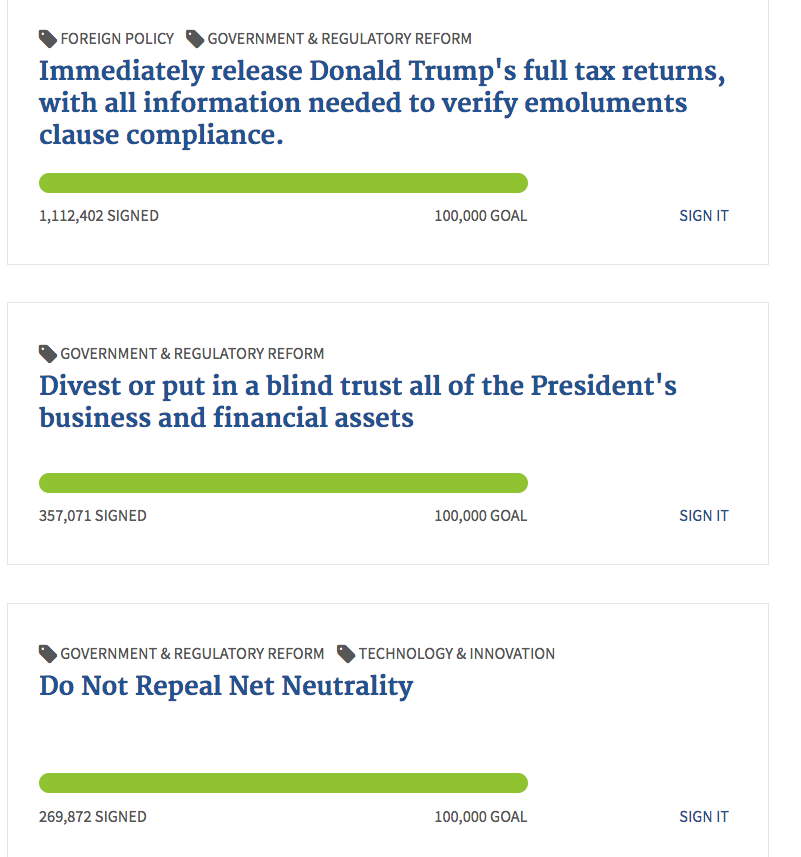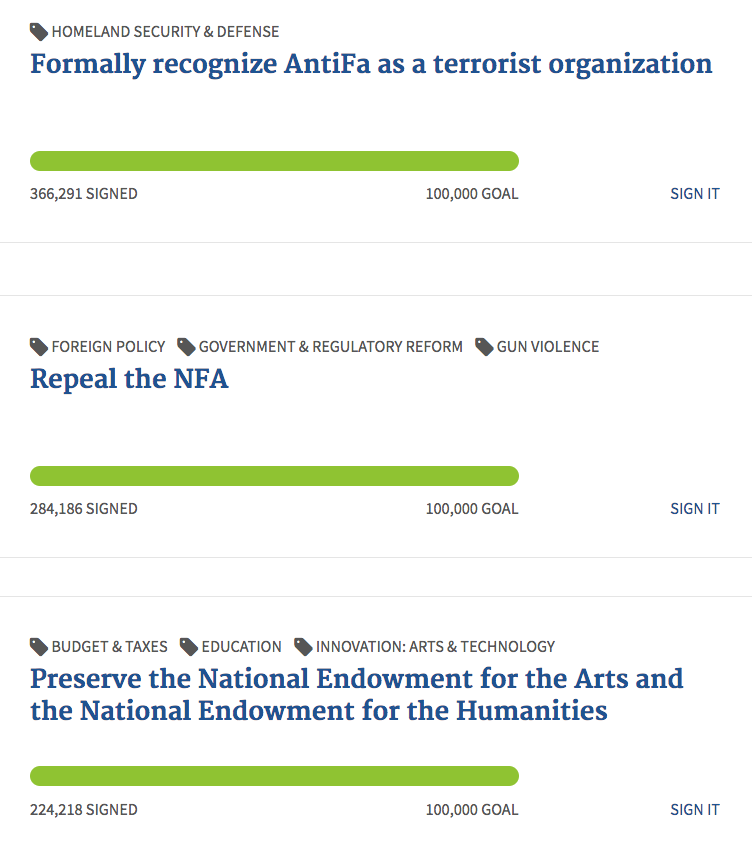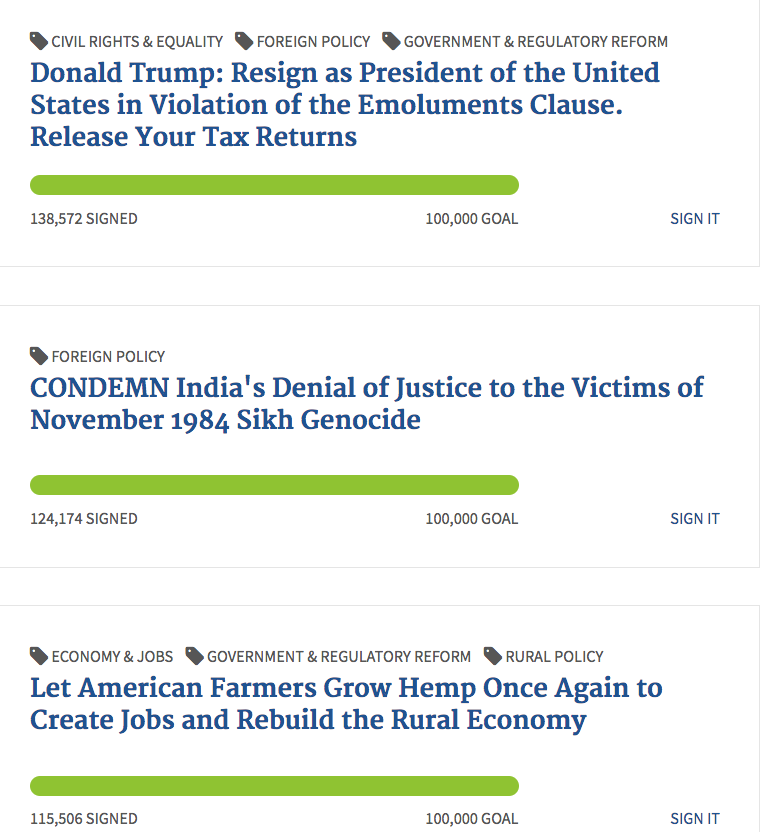 This article originally appeared on HuffPost.
Read Full Story