Prince Harry had the ultimate royal wedding veil fail
Prince Harry and Meghan Markle's wedding ceremony went off without a hitch! Which THANK GOD given the fact that the lead-up to this event was the most hitch-filled thing I've ever experienced. That said, we did get a minor ~royal wedding fail~ (but a cute one!) when Prince Harry attempted to lift Meghan's veil and got deeply confused
Prince Harry and Meghan Markle's wedding
Prince Harry and Meghan Markle's wedding
Like...what is a veil? Harry doesn't know! Don't ask him! He's already stressed enough as it is! And honestly, at first things seemed like they were going well. "It's just a big blanket," Harry seemed to say. "Can't be that hard!"
But it was that hard. Because, um, this happened: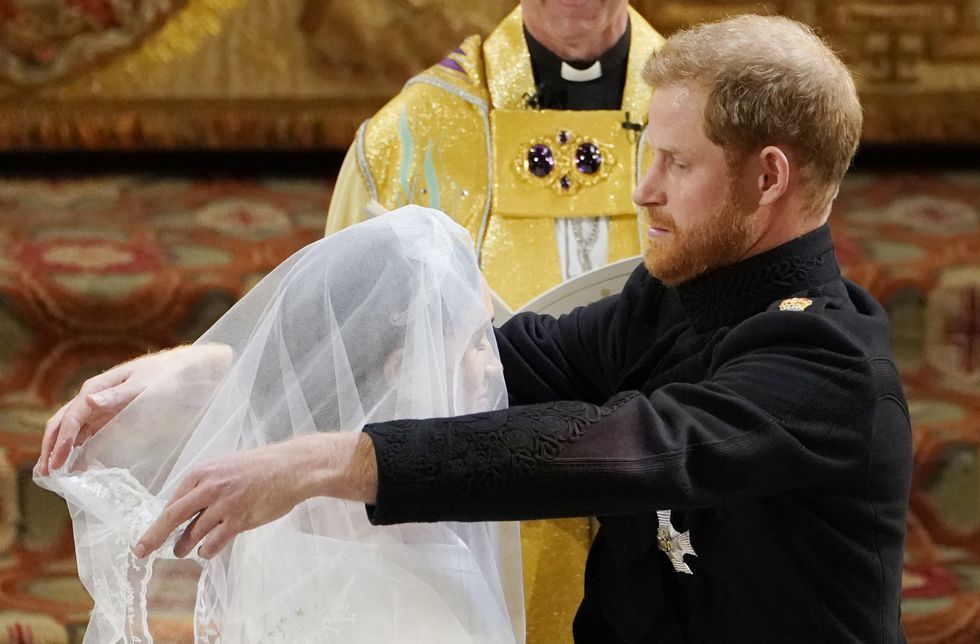 And it didn't get much better from there TBH.
BUT IT'S FINE! Weddings are better with a fail and this one was super cute. Right?
RELATED: Meghan Markle's gorgeous wedding dress:

Meghan Markle stuns in wedding gown
Meghan Markle stuns in wedding gown
Read Full Story