Thin Mint spinach smoothies
It's that time of year when my husband comes home from the grocery store, or in the case last week, from the home improvement store, with Girl Scout Cookies. Yes, a few boxes of cookies. What a sweet gesture, right?
These cookies bring me joy and infuriate me at the same time.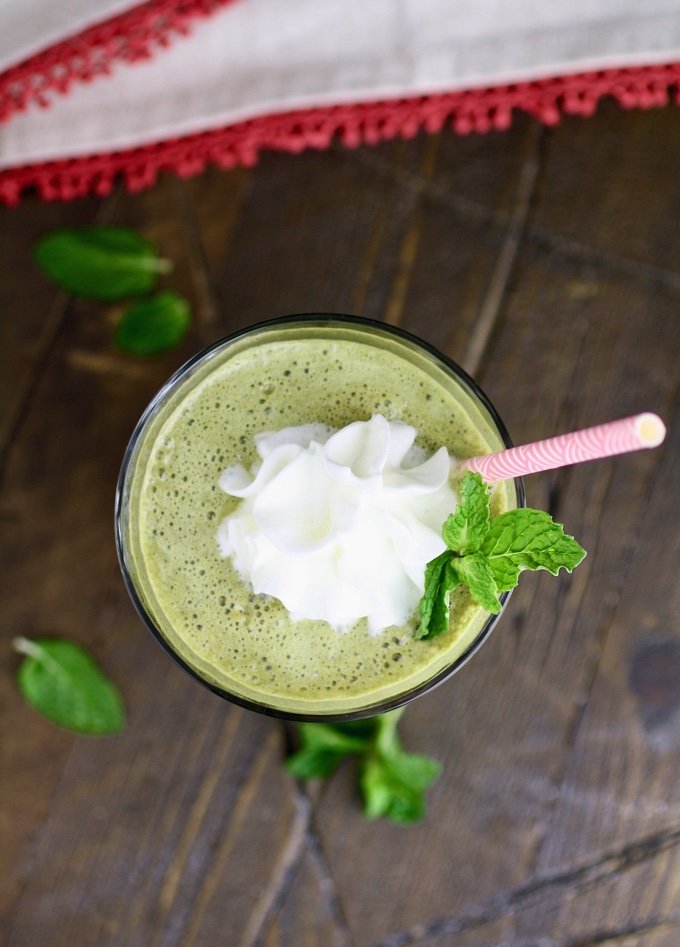 Even though those chocolate-coated Thin Mints and coconut-sprinkled Samoas are small, they're mighty. As in, I'm going to have to work mighty hard on my workouts if I keep eating them! But someone bringing you cookies is a sweet gesture nonetheless.
To help combat the mightiness of those sleeves of cookies, and still enjoy a tasty treat, I decided to try my hand at a recipe for Thin Mint Spinach Smoothies.
Okay, so comparing a smoothie to a chocolate-coated goodie isn't exactly the same, but you may be surprised at how close you can get! If you like sweet-treat smoothies without a lot of guilt, you'll also want to check out my Sweet Potato-Pear Smoothies with Candied Pecans.
These Thin Mint Spinach Smoothies have the right stuff, including the hit of chocolate and mint that you'd expect. That's especially powerful if you're trying to keep those cookies out of reach.
Check off "fab flavor" from the list, and fruit and veggies, too: I added 2 apples and 4 handfuls of spinach to the mix. Talk about mighty! These smoothies are filling and flavorful.
I couldn't resist adding a spritz of whipped topping to cap off these smoothies. With or without that extra touch, I still put Thin Mint Spinach Smoothies in the good-for-you category of treats!

Thin Mint Spinach Smoothies
Serves 2
These smoothies taste amazing! This recipe makes 2, 12-ounce smoothies.

Ingredients
-4 handfuls of fresh spinach
-2 small apples, peeled and cored
-6 tablespoons plain Greek yogurt
-3 tablespoons fresh mint leaves
-2 tablespoons unsweetened cocoa powder
-1-2 tablespoons maple syrup
-1/4 cup favorite milk
-Ice cubes
-Whipped topping, optional

Instructions
1. Add all the ingredients to a blender. Blend until smooth. Taste, and adjust the seasoning as needed.
2. Divide in two glasses, and top with whipped topping if desired.

The post Thin Mint Spinach Smoothies appeared first on Grab a Plate.

RELATED: Start your weekend out smooth
Read Full Story