Black and tan is the color combo of the season
Brunchin' in Muskegon
Sometimes I write off Muskegon, Michigan as a giant shithole and I forget there's more than a sad Olive Garden or depressing Golden Corral. But there are local shops and restaurants to explore that I didn't even know existed.​​​​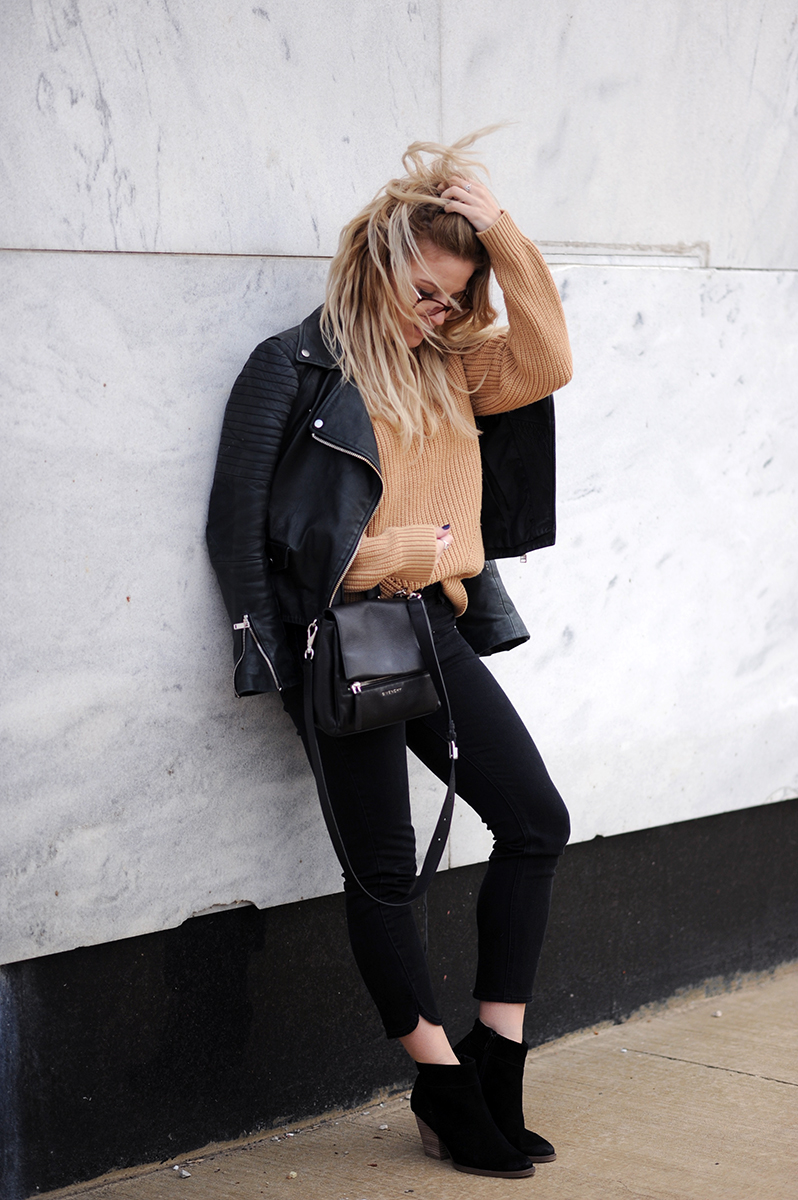 My friend Jen opened my eyes to this last time I was in town. She brought me to Carmen's, the cutest diner downtown and holy crap, everything was so cheap and quite possibly the best pancakes and bacon I've tasted in some time. I can't wait to get back there once I'm back from Miami and no longer care what I look like in a bikini!Winter Wear
For a quick day trip, I threw on my latest clearance purchase (sweater from BR) with a pair of black jeans I should probably wash. Michigan weather has been throwing me curve balls with its temperatures. One day its 5 degrees, the next it's 40 and this was one of those warmer days where my ankles could be exposed and a leather jacket was plenty to keep me warm.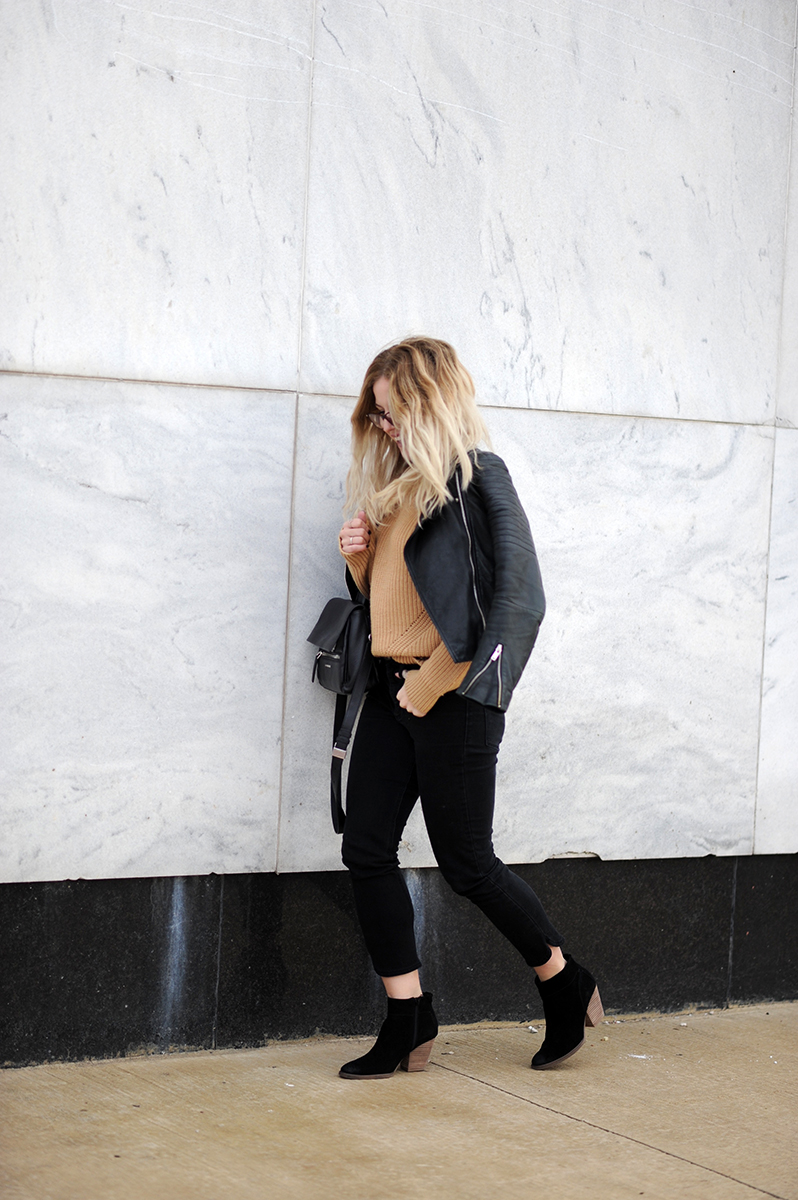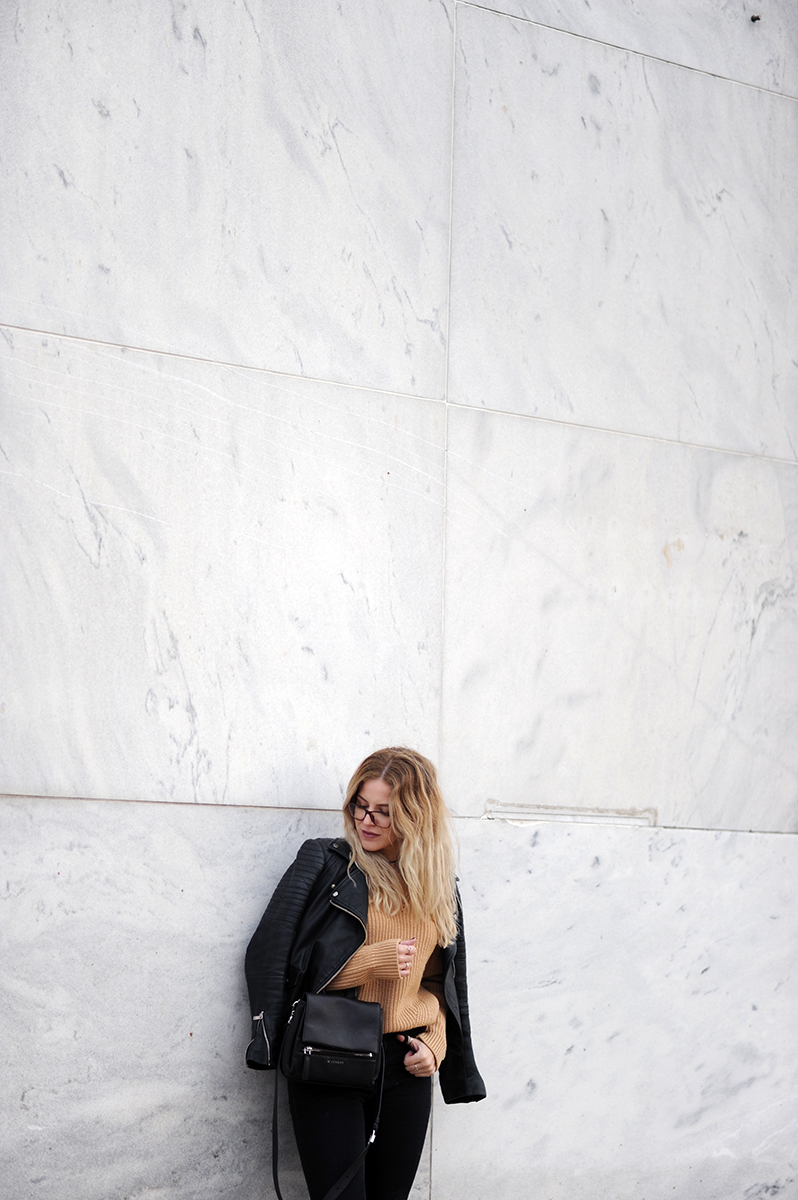 [Sweater from Banana Republic, DL1961 jeans from Retail Therapy, leather jacket from Zara, booties from Steve Madden, bag by Givenchy]
Photos by Jen Reid
The post Black + Tan appeared first on Blonde Bedhead.
More from Blonde Bedhead
Wearing Rust
Winter Florals
Snow Leopard
Related: These sweaters are stunning
Sweaters that make great gifts
Sweaters that make great gifts
Read Full Story