What you can do if you can't afford to pay your tax bill
Tax season is in full swing with 40 million individual tax returns already filed, and over 100 million the IRS is still anticipating. We recently polled our viewers and found that 43% have started their filing their taxes, while 57% said they haven't gotten around to it yet.
But this is not the year to procrastinate. You'll likely have more questions because of the tax legislation passed in 2017. IRS National Taxpayer Advocate Nina Olson told Yahoo Finance there has been a staggering increase in filing errors made this year: up 200% from last year.
To help, Yahoo Finance will be hosting a live Question & Answer session Thursday, Feb. 28, for viewers to tap our expert panel of accountants with their filing questions.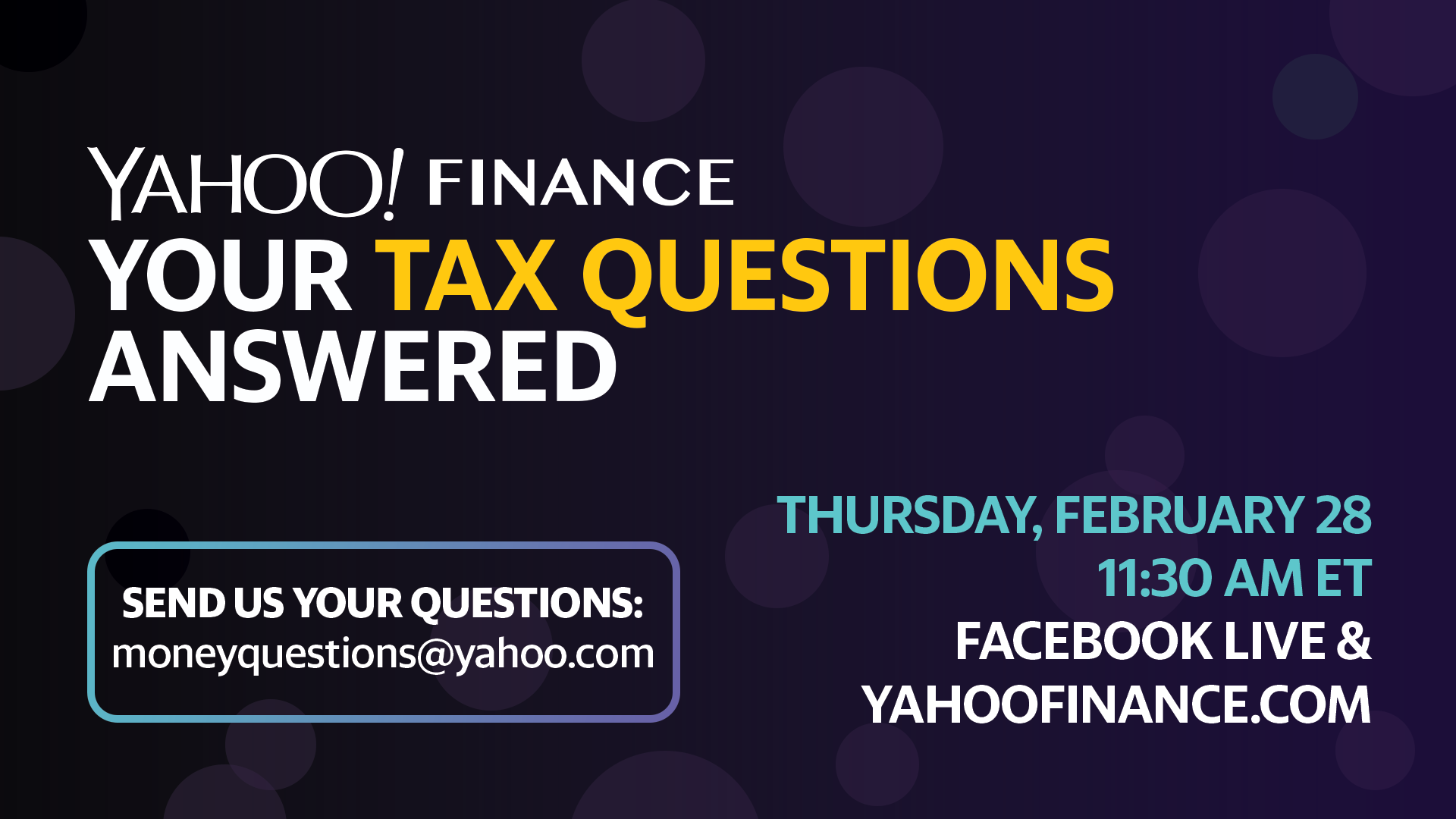 We've already received hundreds of emails, but we'll be monitoring our Facebook comments throughout the event so you can ask your questions and get them answered in real time.
Can't afford your tax bill?
For those who already filed, the results haven't been great. Average refunds are down 16.7% and many are shocked they actually owe the IRS money this year. The IRS urges taxpayers not to panic – it offers both short- and long-term payment plans for those who can't afford to pay their full tax obligation by the April 15 deadline. Both individual filers and businesses can apply online and see if they qualify. It's important to note that filing an extension doesn't mean you don't have to pay the taxes you owe by the deadline.
You could get some tax relief and settle your tax bill for less than the full amount you owe -- if you're really struggling and paying your full amount would result in financial hardship. This is called an offer in compromise. But the IRS will only consider applications for those who are in good standing with the IRS and have already filed required tax returns.
Have any tax questions? Email us moneyquestions@yahoo.com and tune in on Facebook tomorrow.
More from Yahoo Finance:
The IRS warns of these latest tax scams and problems facing filers this season
It's likely you've been in an Uber or Lyft that's been recalled
How to start investing as a couple
Jeanie Ahn is a senior reporter and producer at Yahoo Finance, covering personal finance and women in business. Follow her on Twitter @jeanie531.
Read Full Story