Why You Shouldn't Overlook This Floral Company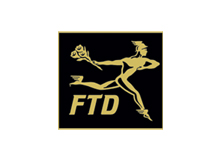 If you thought the floral and gifting industry is dead in the digital world of today, FTD Companies might change your mind. FTD Companies' capital-light operating model and certain characteristics of the floral industry suggest the company is worth examining. It's also possible to compare FTD Companies with Signet and Iconix Brand Group to draw further insight about its investment merits.
The floral industry
Based on data from the U.S. Department of Commerce and Forrester, the U.S. floral industry is valued at approximately $28 billion, of which online floral sales accounts for about $4 billion. The online floral industry is a localized business, where on-time delivery is almost the most important part, apart from the price of flowers. Therefore, the market is dominated by players like FTD, which has a sufficiently extensive network of florists to fulfill orders. Its iconic Mercury Man logo can be found on close to 40,000 floral shops in 150 countries globally.
Furthermore, while the floral industry isn't literally bread and butter, it's supported by demand from occasion-specific purchases. There are always holidays like birthdays, Valentine's Day, and Mother's Day to stimulate the buying of flowers. In contrast, the purchase of other consumer products like smartphones and cars are far more discretionary in nature. In fact, FTD Companies capitalizes on these holidays by rolling out innovative products targeted at consumers.
Some examples include FTD Floral Jewels and FTD College Rose Collection. FTD Floral Jewels is a collection of birthstone-inspired bouquets that come with matching jewelry (birthstones) available for purchase separately. This has proven to be very popular as a floral and jewelry gifting solution around birthdays. FTD College Rose Collection is a unique collection of bi-colored roses that come in matching college colors. Not surprisingly, this is a hot-selling item for school anniversaries and graduations.
For weddings, FTD Companies has partnered with leading fashion designer Vera Wang, best known for her wedding gowns, to design floral arrangements and wedding bouquets.
Another company benefiting from such occasion-driven purchases is Signet, the largest specialty jeweler in the U.S., the U.K., and Canada. Apart from the usual gifting and holiday purchases, Signet derives a substantial part of its revenues from the bridal category: engagement, wedding, and anniversary purchases.
In the U.S., bridal sales contribute about half of Signet's domestic revenues, while bridal jewelry makes up more than a quarter of Signet's U.K. sales. More importantly, deferred weddings have a delayed effect on Signet's business, because weddings are usually planned in advance. This further contributes to Signet's revenue resilience. The results speak for themselves, with Signet having stayed profitable and free-cash positive for nine of the past 10 years.
Asset-light business model
The cash conversion cycle measures the amount of time a company takes from the point it spends money on inventories to the point where it collects cash from the customers, minus the grace period given by suppliers for payment. The shorter the cash conversion cycle, the better the company's business model, and the more efficient management is. FTD Companies beats other bricks and mortar peers on this measure, boasting a negative cash conversion cycle.
FTD Companies beats them because of its superior business model. FTD Companies acts like a network operator, providing products and services to its network of retail florists and facilitating the transmission and fulfillment of orders among its network members. Therefore, FTD Companies holds limited inventories and collects cash from customers upfront. Its network florists are responsible for fulfilling consumer floral and gift orders, while consumers pay FTD Companies before it's required to pay its floral network members for fulfillment.
To have a better appreciation of the benefits of operating on such an asset-light model, it's worthwhile to study Iconix Brand, the world's second-largest brand licensor. It has achieved operating margins and free cash flow margins over 60% and 35%, respectively, in every year since 2006.
Apart from the strength of its portfolio of brands, Iconix Brand's differentiated operating model makes all the difference. Iconix Brand is only responsible for the marketing, merchandising and licensing of the brands it owns. It doesn't manufacture products, hold inventories or have its own stores. Instead, its licensees are responsible for sourcing, manufacturing, warehousing, and selling to consumers.
Similarly, FTD Companies has delivered an impressive set of financial results because of its asset-light business model. For the past four years, from 2010 to 2013, FTD Companies has delivered positive cash flow in each of the years, while maintaining double-digit EBITDA margins.
Foolish final thoughts
Although FTD Companies isn't a high-growth company, having expanded its revenues by a three-year CAGR of 4%, investors can take comfort in the fact that there is an element of demand resilience associated with occasion-driven floral purchases. Furthermore, FTD Companies' asset-light business model means its bottom line will be less negatively affected by any sales decline because of lower operating leverage. 
Will this stock be your next multi-bagger?
While FTD Companies is unlikely to be the next multi-bagger, it could be a safe investment choice for conservative investors. Give us five minutes, and we'll show how you could own the best stock for 2014. Every year, The Motley Fool's chief investment officer hand-picks one stock with outstanding potential. But it's not just any run-of-the-mill company. It's a stock perfectly positioned to cash in on one of the upcoming year's most lucrative trends. Last year, his pick skyrocketed 134%. And previous top picks have gained upwards of 908%, 1,252%, and 1,303% over the subsequent years! Believe me, you don't want to miss what could be his biggest winner yet! Just click here to download your free copy of "The Motley Fool's Top Stock for 2014" today.
The article Why You Shouldn't Overlook This Floral Company originally appeared on Fool.com.
Mark Lin has no position in any stocks mentioned. The Motley Fool recommends Iconix Brand Group. The Motley Fool owns shares of FTD Companies. Try any of our Foolish newsletter services free for 30 days. We Fools may not all hold the same opinions, but we all believe that considering a diverse range of insights makes us better investors. The Motley Fool has a disclosure policy.
Copyright © 1995 - 2014 The Motley Fool, LLC. All rights reserved. The Motley Fool has a disclosure policy.
Read Full Story