Is This Company a Turnaround Play in the Making?
Source: Build-A-Bear Workshop
Founded in 1997 and listed in 2004, Build-A-Bear Workshop is a specialty retailer that offers its customers the opportunity to make their own stuffed animals in-store. It used to be a high-flying growth company between 2003 and 2007 when its revenues grew at a 22% compound annual growth rate, or CAGR, to reach a historical high of $474 million. Since then, Build-A-Bear Workshop's revenues have declined and have currently stabilized at a lower level of $350-$400 million.. Factors such as the novelty of the concept wearing off and lower shopping mall traffic are responsible for the drop in revenue.
In June 2013, Build-A-Bear Workshop appointed Ms. Sharon John, an industry veteran with more than 15 years of experience in the toy industry, as its new CEO. Since her appointment, she has created a plan to turn around Build-A-Bear Workshop. Let's assess Build-A-Bear Workshop's brand value and the viability of its turnaround plan while drawing insights from companies such as Coca-Cola and Walt Disney .
Strong brands are surprisingly resilient
Good brands have the leeway of making mistakes and subsequently being forgiven by their loyal supporters. Just look at Coca-Cola. When Coca-Cola introduced a new formula in 1985 to replace its classic Coke, it drew severe backlash from its customers. Within months, Coca-Cola relaunched its classic Coke again. Since it recovered from the marketing mis-step, Coca-Cola has maintained its lion's share of the U.S. carbonated soft-drinks market of above 40%. This speaks volumes about the resilient nature of strong brands.
A big factor in determining Build-A-Bear Workshop's chances of turnaround is its brand equity. According to a 2013 Burke survey, Build-A-Bear Workshop was awarded a Brand Loyalty Index of 85%, which came in ahead of its competitors in toy retail. This is supported by Build-A-Bear Workshop's own membership statistics, as more than 4 million active loyalty program members visit its stores multiple times each year.
A 2012 survey by C&R Research indicated that 85% of mothers surveyed felt that Build-A-Bear Workshop was 'A Really Fun Experience For A Child.' This suggests that Build-A-Bear Workshop has struck an emotional connection with its customers.
In addition, Build-A-Bear Workshop's customer profile is sufficiently diversified such that a mass exodus of loyal supporters is unlikely. Its customers come from a range of age groups, all the way from those below two years old to teens. Purchase drivers also vary with gifting and birthday visits accounting for 25% and 33% of 2013 visits, in addition to traditional visits.
Build-A-Bear Workshop's strong brand puts it in good stead to benefit from any successful turnaround plan.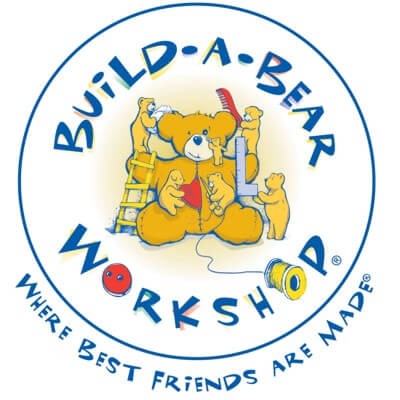 Source: Build-A-Bear Workshop
Turnaround in progress
Build-A-Bear Workshop has focused its turnaround efforts on three aspects of its business: real estate, customer value, and cost control.
Firstly, Build-A-Bear Workshop closed selected stores and refreshed store designs in key locations in 2013. The initial results of this have been encouraging. The proportion of unprofitable North American stores has been reduced from 22% in 2012 to below 10% in 2013. Sales per square foot also rose 9% in 2013 compared with 2012.
Secondly, Build-A-Bear Workshop reduced its dependence on discounting and refocused its efforts on brand-building advertising. After 2010, its discounts as a percentage of net retail sales had risen above 10%, compared with the historical average of 6%-7%. However, an internal study showed that price promotion and discounting were less effective in driving revenues than brand-building initiatives were. In 2013, Build-A-Bear Workshop started to step up advertising on television programs targeted at mothers and kids.
Thirdly, it has reallocated store-level manpower based on demand and also negotiated with third-party vendors to reduce outlays. As a result, Build-A-Bear Workshop's selling, general, & administrative expenses as a percentage of sales declined from 42.7% in 2012 to 41% in 2013.
In addition, Build-A-Bear Workshop plans to leverage its brand equity through its strategic out-licensing program. In fiscal 2013, Build-A-Bear Workshop's commercial segment, which comprises its revenues from licensing and wholesale operations, made up less than 1% of its total revenue. This suggests significant upside from the expansion of Build-A-Bear Workshop's licensing business.
A pioneer in brand licensing is Disney, which serves as a model for Build-A-Bear Workshop's potential growth in the future. Since it created Mickey Mouse in 1928, Disney has consistently profited from the licensing revenues it generates by allowing the iconic character to appear on all kinds of apparel such as watches and shirts. Among its different businesses such as theme parks and studio entertainment, Disney's consumer-products segment is the most lucrative business as it boasted a 31% operating margin in 2013.
Disney hasn't rested on its laurels. Its recent acquisitions of Marvel and Pixar have also added many classic characters that will contribute significantly to its future licensing revenues. Furthermore, the recent box office success of Frozen is expected to boost follow-on merchandise sales.
Foolish final thoughts
Build-A-Bear Workshop's good first quarter of fiscal 2014 results bear testimony to the initial success of its turnaround plans. Build-A-Bear Workshop turned a marginal profit in the first quarter of 2013 and this rose to $5.0 million in this most recent quarter as it also saw its gross margin expand 200 basis points to 43.5%. As Build-A-Bear Workshop continues to implement its turnaround plan in 2014, I expect further revenue and earnings upside which should be reflected in the share price.
Will this stock be your next multi-bagger?
My top turnaround play is Build-A-Bear Workshop. Give me five minutes and I'll show how you could own the best stock for 2014. Every year, The Motley Fool's chief investment officer hand-picks 1 stock with outstanding potential. But it's not just any run-of-the-mill company. It's a stock perfectly positioned to cash in on one of the upcoming year's most lucrative trends. Last year his pick skyrocketed 134%. And previous top picks have gained upwards of 908%, 1,252% and 1,303% over the subsequent years! Believe me, you don't want to miss what could be his biggest winner yet! Just click here to download your free copy of "The Motley Fool's Top Stock for 2014" today.
The article Is This Company a Turnaround Play in the Making? originally appeared on Fool.com.
Mark Lin has no position in any stocks mentioned. The Motley Fool recommends DIS and KO. The Motley Fool owns shares of DIS and has the following options: long January 2016 $37 calls on KO and short January 2016 $37 puts on KO. Try any of our Foolish newsletter services free for 30 days. We Fools may not all hold the same opinions, but we all believe that considering a diverse range of insights makes us better investors. The Motley Fool has a disclosure policy.
Copyright © 1995 - 2014 The Motley Fool, LLC. All rights reserved. The Motley Fool has a disclosure policy.
Read Full Story