1 Specialty Retailer Is a Smart Choice for Both Investors and Pet Owners Alike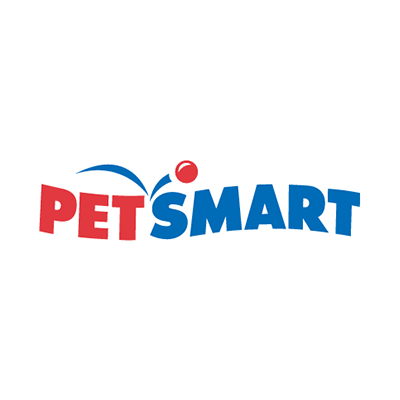 Source: PetSmart
In the cut-throat retail market, PetSmart , the country's largest specialty pet retailer, is one notable outlier with respect to its excellent financial track record. Notwithstanding varying economic and industry conditions, it has grown its revenue in every single year of the past decade. PetSmart has also remained profitable and free cash flow positive over the same period.
In addition, PetSmart is also what Charlie Munger calls a 'cannibal', as it has reduced its number of shares outstanding by 30% since fiscal 2005. This has created substantial shareholder value, as PetSmart has compounded its book value per share by a 10-year compound annual growth rate of 5.2%.
What differentiates PetSmart from other specialty retailers? Is it possible to draw insights from other specialty retailers, such as Pier 1 Imports and Home Depot , to understand the factors that contribute to PetSmart's success? Let's find out.
Unique products and complementary services
PetSmart currently generates about 35% of its revenue from exclusive and proprietary products and has guided for a double-digit revenue growth rate for this category over the next three to five years. These include both channel-exclusive national brands and proprietary brands such as Simply Nourish, an all-natural brand of dog and cat food.
There are two key advantages associated with PetSmart's unique product merchandising strategy. Firstly, in terms of channel-exclusive national brands, PetSmart's competitive advantage is further protected by the fact that a significant majority of natural pet food manufacturers don't allow mass merchandisers to carry their products, as a matter of practice. This helps PetSmart avoid brutal price competition with mass merchandisers.
Secondly, PetSmart leverages its proprietary in-house brands to drive customer loyalty and increase its bargaining power with vendors. Consumers are more inclined to shop at PetSmart if they become loyal buyers of its house brands. PetSmart is also better positioned to negotiate with its suppliers with the flexibility to substitute some of the third-party brands with its own in-house brands.
The results speak for themselves. PetSmart has maintained a stable gross margin in a narrow range of 29%-31% in every year from fiscal 2005 to 2014.
Another retailer which relies on product uniqueness as its calling card to attract customers is Pier 1 Imports, a specialty retailer of imported decorative home furnishings. Customers can't find 95% of Pier 1's products at any of its competitors. Pier 1 sources most of its merchandise from foreign craftsmen who ply their trade in cottage industries and small factories.
This strategy has worked well for Pier 1, which has seen its gross margin expand significantly from 34.1% in fiscal 2010 to 42.1% in fiscal 2014. This suggests that Pier 1 has pricing power with its customers, who are willing to pay more for products they can't get elsewhere.
Being a pet owner doesn't start and end with the purchase of pet food. PetSmart provides grooming services in all of its stores, and it makes dog training services available in a majority of its stores. The demand for such services has been rising and this is evidenced by PetSmart's 13% growth in service revenue, which has increased by 13% from $675 million in 2011 to $766 million in 2013. More importantly, PetSmart has capitalized on its suite of pet-related services to cross-sell its other products and build customer allegiance.
Source: PetSmart
E-commerce threat
Not all product categories are equally affected by the threat of online retailers. There are two key reasons why PetSmart and the specialty pet product category are somewhat insulated from the competition posed by e-commerce retailers.
Firstly, pet food falls into the high weight-to-value product category, which doesn't fit well into a standard parcel ready for shipping. For online pet food retailers, their cost advantage over brick-and-mortar counterparts is severely compromised by high shipping costs.
Secondly, PetSmart represents a fulfilling shopping experience for pet owners, as pet owners are allowed to bring their pets into PetSmart's stores. Pet owners enjoy the luxury of spending valuable time interacting with their pets while they attend to the essentials of pet ownership such as buying pet food and pet grooming.
One other product category which has been relatively resilient against the threat from e-commerce players is home improvement. Home Depot, the largest home improvement specialty retailer in the world, is also less threatened by online retailers because a majority of home improvement items are too heavy for economical delivery.
In addition, another customer pain associated with shopping at physical stores is out-of-stock goods. Home Depot has taken steps to address this with a new staff training program in 2012 to teach employees what to do in these situations. When Home Depot's customers can't find the products that they want in-store, its staff will assist customers with either accessing terminals or visiting the company's online stores.
Furthermore, like pet owners, home owners also appreciate relevant advice from helpful employees, something that online retail operations can't match up to.
Foolish final thoughts
In fiscal 2013, PetSmart achieved double-digit EPS growth for the fourth year running. Notwithstanding moderate same-store sales growth of 1.2% in the fourth quarter of 2013, I expect PetSmart to meet its fiscal 2014 guidance of 2%-4% comparable-store sales growth. This is because of PetSmart's unique products, complementary services, and resilience against online retail challenges, which give it an edge over its competitors.
Your pets won't stay in the living room
You don't spend all your time with your pets in the living room. Most pet owners prefer to shop with their pets at PetSmart. You know cable's going away. But do you know how to profit? There's $2.2 trillion out there to be had. Currently, cable grabs a big piece of it. That won't last. And when cable falters, three companies are poised to benefit. Click here for their names. Hint: They're not Netflix, Google, and Apple. 
The article 1 Specialty Retailer Is a Smart Choice for Both Investors and Pet Owners Alike originally appeared on Fool.com.
Mark Lin has no position in any stocks mentioned. The Motley Fool recommends Home Depot and PetSmart. Try any of our Foolish newsletter services free for 30 days. We Fools may not all hold the same opinions, but we all believe that considering a diverse range of insights makes us better investors. The Motley Fool has a disclosure policy.
Copyright © 1995 - 2014 The Motley Fool, LLC. All rights reserved. The Motley Fool has a disclosure policy.
Read Full Story