Lou Dobbs got Trump approval numbers backward, Fox admits. Trump didn't mind.
Donald Trump superfan Lou Dobbs couldn't contain his excitementWednesday night over a new Georgetown Institute of Politics and Public Service poll showing what the Fox Business host called "soaring" approval ratings for President Trump.
"The president's victories are showing up in the polls, according to a Georgetown University poll. The president's overall approval is now 55 percent — let's hear that, 55 percent," Dobbs, who has been one of Trump's most outspoken supporters, told his audience.
Trump often retweets the praise he receives from Dobbs and other Fox News hosts, and he made sure to amplify the graphics used in Wednesday's segment accompanying a screen shot with the message "Great News! #MAGA."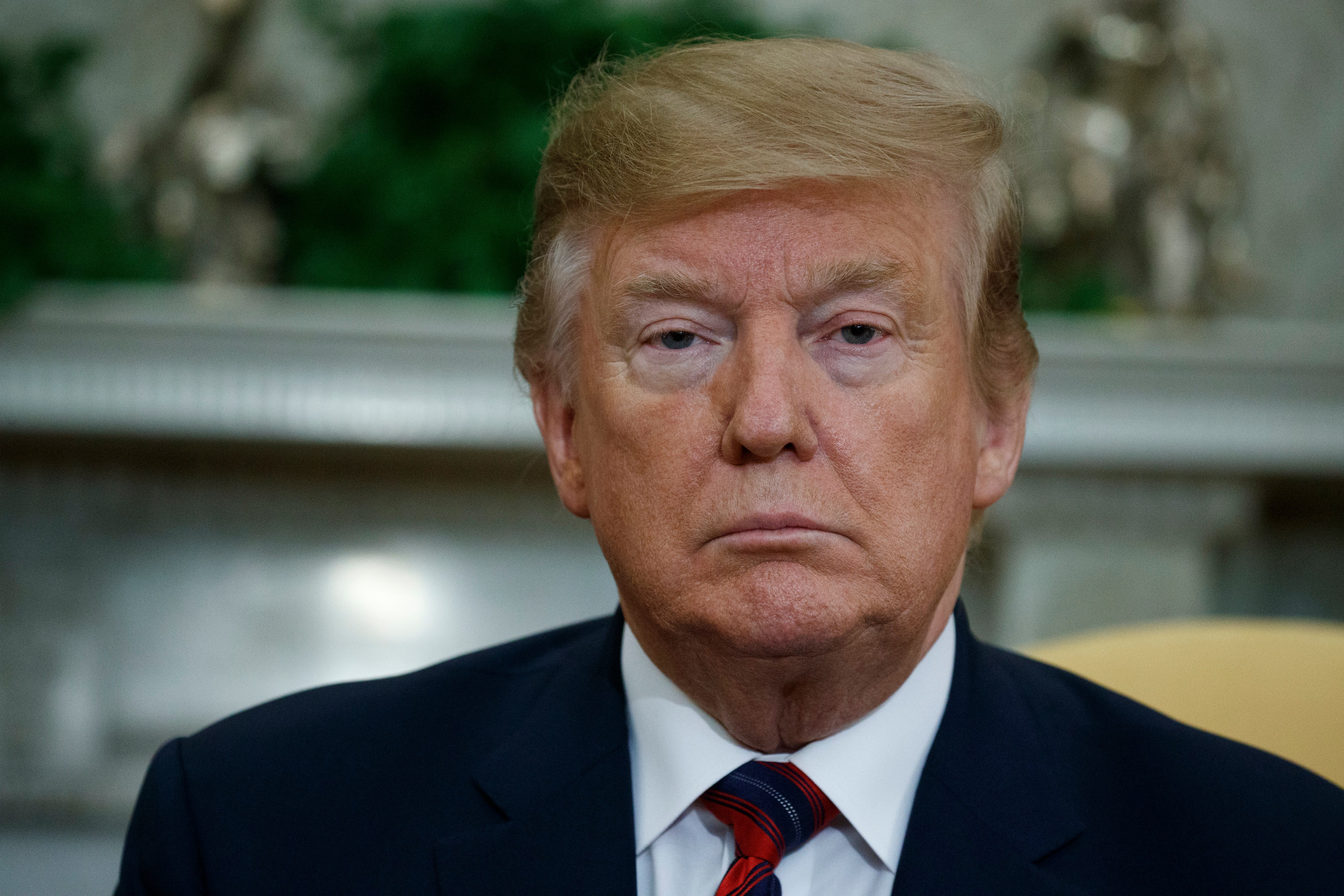 The problem for Dobbs and Trump is that while the poll did show that 58 percent of those surveyed approved of the president's handling of the economy, it also found an overall approval rating for Trump's performance as president of 43 percent, compared with 52 percent disapproval. On a separate question, 55 percent had an "unfavorable" impression of Trump, compared with 41 percent who were "favorable." (That was slightly better than House Speaker Nancy Pelosi, whose favorable-unfavorable rating was underwater, 37 to 53.)
Trump's job approval rating on almost all the other specific issues polled was also net negative, with the exception of how he handles "jobs." The other issues were foreign affairs, taxes and immigration.
"It's been a quiet start to the day for President Trump, though he did send out a tweet this morning from the Lou Dobbs show last night on Fox Business," reporter Blake Burman said on behalf of the network. "That tweet featured a poll that was not entirely accurate, which Fox Business would like to correct."
Dobbs plans to issue a correction on Thursday's program, the Daily Beast reported.
After more than 10 hours after first posting it, Trump had still not taken down his tweet boasting about the incorrectly reported approval rating.
According to an aggregation of polling data, the website FiveThirtyEight gives Trump an approval rating of 41.9 percent and an overall disapproval rating of 52.8 percent.
Donald Trump and Melania Trump at the Oscars through the years
Donald Trump and Melania Trump at the Oscars through the years
Read Full Story