Why Jada Pinkett Smith and Will Smith don't celebrate wedding anniversaries anymore
Will Smith and Jada Pinkett Smith have been married for more than two decades, and celebrating their wedding anniversary just isn't something that's important to them anymore.
"We don't really celebrate that day, you know what I'm saying, anymore in that sense, because the context of our union is totally different," Pinkett Smith said on a new episode of her Facebook Watch series, "Red Table Talk," referring to the marriage as "more of a life partnership."
The two were married on Dec. 31, 1997, but sometimes aren't even in the same place for their anniversary, she said. Smith likes to be on an adventure for New Year's Eve, while Pinkett Smith likes to be inside, she said, as her daughter, Willow, and mother, Adrienne Banfield-Jones, laughed.
"He now has the freedom to go and have an awesome adventure of some kind," Pinkett Smith said.
Will Smith and Jada Pinkett Smith
Will Smith and Jada Pinkett Smith
In addition to not celebrating wedding anniversaries, Will Smith said in June that the two don't even called each other "married" anymore.
"We refer to ourselves as 'life partners,' where you get into that space where you realize you are literally with somebody for the rest of your life," he said on an episode of Tidal's "Rap Radar" podcast.
"There's no deal breakers," the actor added. "There's nothing she could do ― ever ― nothing would break our relationship. She has my support until death and it feels so good to get to that space."
That doesn't mean there haven't been bumps along the way in their relationship. For starters, Pinkett Smith didn't want to get married in the first place, though she said her mom pressured her to do so.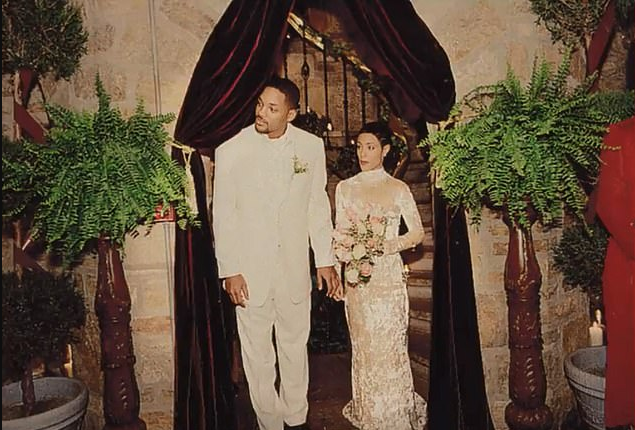 "It was almost as if [my mom] was like, 'You have to get married.' I was under so much pressure, you know, being a young actress," Pinkett Smith said on a "Red Table Talk" episode in October. "Being young and pregnant … I just didn't know what to do. I just knew I never wanted to be married."
She added that she was "so upset that I had to have a wedding."
"I was so pissed," she said. "I went crying down the freaking aisle, I cried the whole way down the aisle!"
Looks like it all worked out in the end.
This article originally appeared on HuffPost.
Read Full Story