The perfect frozen watermelon margarita
I meant it when I said I was all about the Cinco de Mayo prep!! Skinny Margaritas on Tuesday, Frozen Watermelon Margaritas today. The boring yet amazing go-to recipe versus the fun and flirty sweet and sour frozen recipe! Which wins?? I say BOTH. Two margarita recipes in one week?? Don't mind if I do! These Frozen Watermelon Margaritas are SO DARN EASY and refreshing. It may still only be April, but Cinco de Mayo (and hot weather) is just around the corner. You need this recipe!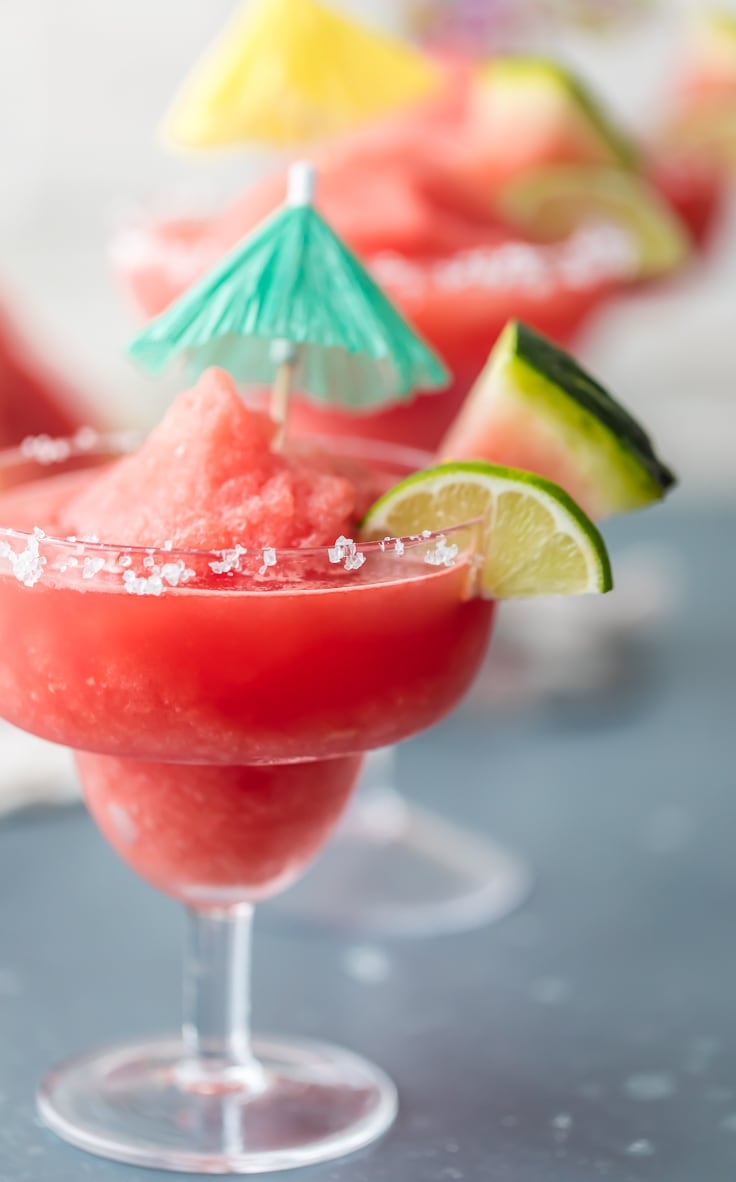 This will not be the last margarita recipe you see before May 5th. Sorry not sorry! Cheers!
Ingredients
2 1/2 cups seedless watermelon, rind removed, cubed
1/4 cup lime juice
3/4 cup good quality (important!) Tequila
1/4 cup orange juice
1 1/2 cups ice (or more as needed)
Instructions
Freeze the watermelon chunks for at least 2 hours (optional but makes it even better)
Combine all the ingredients in a high powered blender and pulse until fully combined and smooth. Add more ice if needed to get the consistency you like.
Pour into salt or sugar rimmed glasses and garnish with a lime wedge.
Enjoy!
The post Frozen Watermelon Margarita appeared first on The Cookie Rookie.
Read Full Story