The most decadent chocolate brownies disguised as zucchini muffins
By:
Glam Latte
Photo Credit: Glam Latte
Ok, what I'm about to tell you may be hard to believe, but these are zucchini muffins and they are the most delicious chocolate treat I've probably ever had. Aside from being mouth watering, they are actually
(wait for it)
...........healthy!!
Healthy, really?
Ok, the only 'naughty' ingredient is the chocolate chips, but I opted for a dairy free version that make even those a little guilt free.
'Zucchini and chocolate sounds gross.'
I hear you. I thought the exact same thing.
I first discovered these when going to Alfred's Coffee Kitchen in West Hollywood. It was one of the few gluten free baked goods and the barista was like
'You HAVE to try these, you're gonna DIE they're so good!'
I thought
'For $5 they better be the best things I've ever had!'
And guess what? They were....so I would randomly just crave them but $5 is a bit steep for a chocolate addiction so I went on a mission to find a recipe and make them myself.
My little slice of gluten free heaven
Behold the final results! They are called zucchini muffins, but they have the texture of a brownie.
(I am eating one right now...for authenticity of course!)
I found a few recipes on Pinterest which you can find in my
yumminess board
. But I ended up modifying a little.
Wanna try them?
Scroll down for my recipe and PLEASE let me know if you try these and what you think!!! (
I dare you not to LOVE them!)

Photo Credit: Glam Latte
Ingredients:
1 ripe banana

1/4 c Almond butter or Sun Butter (I used Sun Butter in mine but either one is fine)

1/4 c unsweetened cocoa powder

1tsp vanilla

1/2 tsp baking powder

2 Tbsp Flaxseed meal

1 egg

3 viles of liquid Stevia ( or you can use 1/4 c honey, personally I try to avoid the sugar so I just used Stevia-believe me they still taste awesome)

1c shredded zucchini

1/4 c chocolate chips (I used quite a bit more than that, but this is a personal preference. If you are a chocolate lover I recommend doing more like 1/2c)

+ some to sprinkle on the top

Directions:
Preheat the oven to 375

Spray muffin tin with non-stick (I used spray Coconut Oil from Trader Joe's)

Combine all the ingredients EXCEPT the Zucchini and chocolate chips in a food processor and blend until smooth.

Scoop into a mixing bowl and stir in the zucchini and chocolate chips until well mixed.

Scoop mixture into muffin tins until they are about 3/4 full and sprinkle more chocolate chips on top.

Bake for 20 minutes or until you stick with a tooth pick and it comes out dry.

Let stand for 10 minutes before removing from muffin tin. Then place them on a cooling rack for another 10 minutes.

Optional: When storing them I put them in the fridge. So GOOD!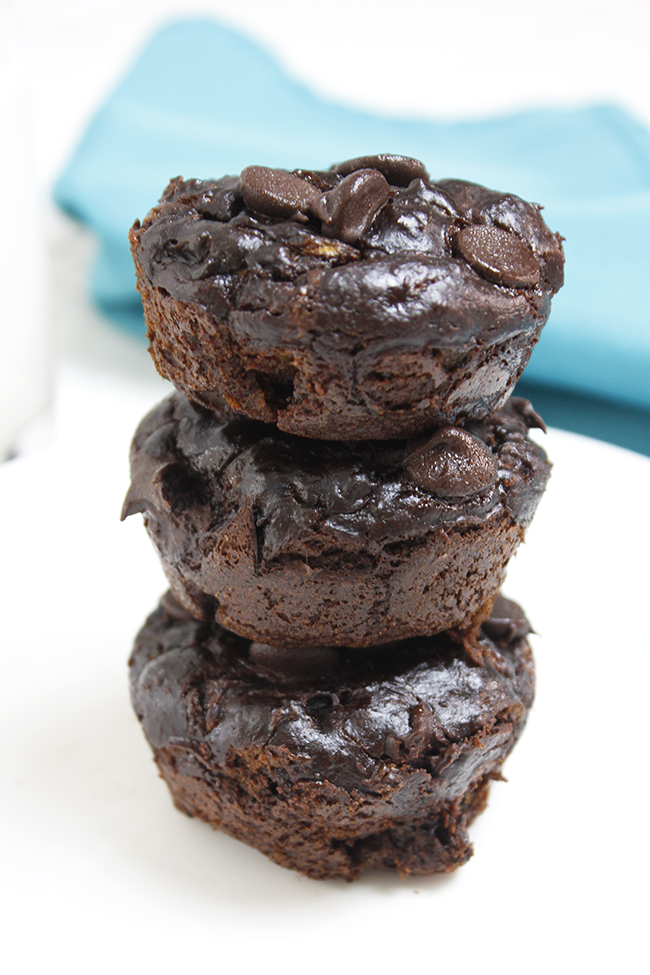 Photo Credit: Glam Latte
For more content from the Lifestyle Collective, click here.

More from Glam Latte:
5 beauty steals for the Fall
Fall fashion challenge
How to transition into Fall denim on denim
Read Full Story