2014 Emmy moments that made us go 'hmm?'
The 2014 Emmys brought plenty of, 'wait, what?' moments -- but these are our favorites:
Gwen Stefani: "And the Emmy goes to the C-O-L-B-O-R-T report!"
Adam Levine: "...the Colbert Report."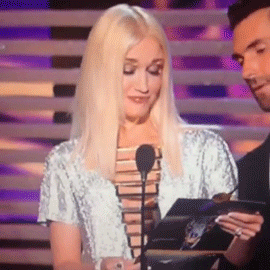 Stephen Colbert: "My imaginary friend, Rosco. You were robbed buddy. For 9 years this man has stood by my side, since day one of my show." Bruce Rosenblum, chairman of the Academy of Television Arts & Sciences, while pointing to Sophia Vergara, who was on a pedestal: "What truly matters is that we never forget that our success is based on always giving the viewers something compelling to watch."




And what will now always be known as The Cranston: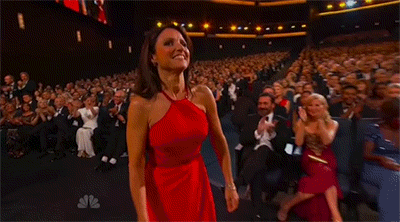 Of course, there were also moments that made us laugh for the right reasons.
Like everything Amy Poehler did: And everything Amy Poehler made Seth Meyers do:


And everything Sarah Silverman isn't afraid to do:


2014 Emmy moments that made us go 'hmm?'
More Emmy coverage:
Not a dry eye in the house during Williams tribute
2014 Emmys: Winners and history makers
Lovebirds light up the red carpet at 66th Emmys
Unexpected kiss cracks up and confuses crowd
Bottom of Dunham dress is an epic failure
Was this a rare male wardrobe malfunction?
Silverman wins award for Most Fun at Emmys
Debra Messing 'dissed' on the red carpet
Was Seth Meyers' opening monologue a hit?
Panettiere shares baby's gender ... by mistake
Silverman pulls baffling item out of purse
Read Full Story