The Most Expensive Homes in the West
Can you tell the difference between a $72 million mansion and a $149 million estate in Beverly Hills? When you get into the eight-figure and nine-figure price range, it's the little things like 70-year-old imported olive trees and parking for 66 cars that set listings apart.
See for yourself with a look at the West's most expensive homes on Zillow. While you won't find pocket listings, working ranches or empty lots on this list, you will find 13 publicly listed estates ripe for perusing.
$149 million
9505 Lania Lane, Beverly Hills, California
When Palazzo di Amore hit the market last November, it claimed the title of America's most expensive listing. (It has been reduced from $195 million.) At the time, owner Jeff Greene said, "this property is an incomparable crown jewel without an equal." With a Turkish-style spa, 70-year-old imported olive trees and massive wine cellar, it's easy to see why. The home is listed with Joyce Rey and Stacy Gottula of Coldwell Banker Previews International.
See more Los Angeles homes for sale.
$125 million
2500 E Valley Road, Santa Barbara, California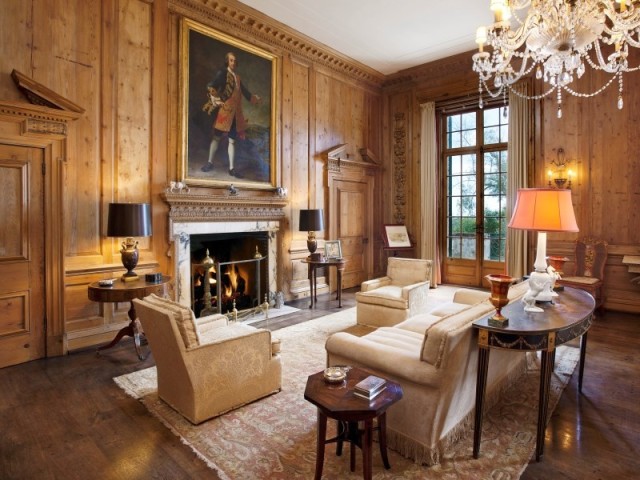 Rancho San Carlos has been owned by the same family for nearly a century, so the fact that it's up for sale is a big deal. The property includes a main residence with more than 30 rooms, extensive equestrian facilities and 10 additional guest cottages. Harry Kolb of Sotheby's International Realty holds the listing.
See more Montecito homes for sale.
$98 million
1949 Glenbrook Road, Glenbrook, Nevada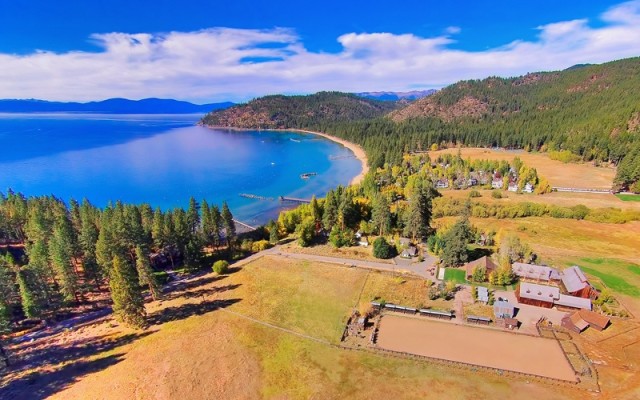 No cattle here, but Shakespeare Ranch is big enough to house your extended family and all your friends. The 133-acre lakefront property has a total of 30 cabins and outbuildings with clever Shakespearean names like "To Be," "Or Not to Be" and "Twelfth Night." Lexi Cerretti and Claudia Thompson of Sierra Sotheby's International Realty held the listing for the property, which is now off the market.
See more Glenbrook listings.
$75 million
4100 Calle Isabella, San Clemente, California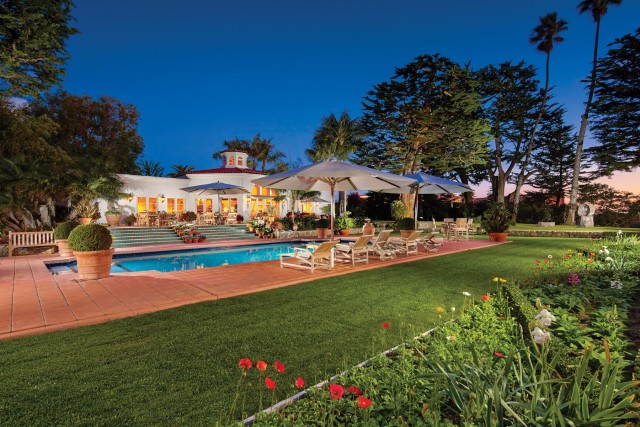 When Richard Nixon bought this home in 1969, it became known as "The Western White House." The president hosted 17 heads of state and wrote memoirs at the oceanfront property, which is located on one of Southern California's most scenic sections of coastal residential real estate. Rob Giem of Sotheby's International Realty is the listing agent.
See more homes listed in San Clemente.
$75 million
1101 Marine Drive, Laguna Beach, California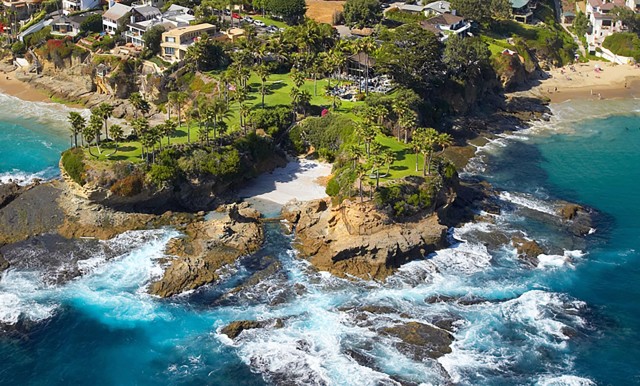 Also listed by Rob Giem, Twin Points consists of two peninsulas where you can watch the waves crash between Laguna Beach's Crescent Bay and Shaws Cove. The property has been in the same family since 1930 but was rebuilt in the late '60s and has been added to over the years, The Wall Street Journal reports.
See more Laguna Beach listings.
$72 million
901 N. Alpine Drive, Beverly Hills, California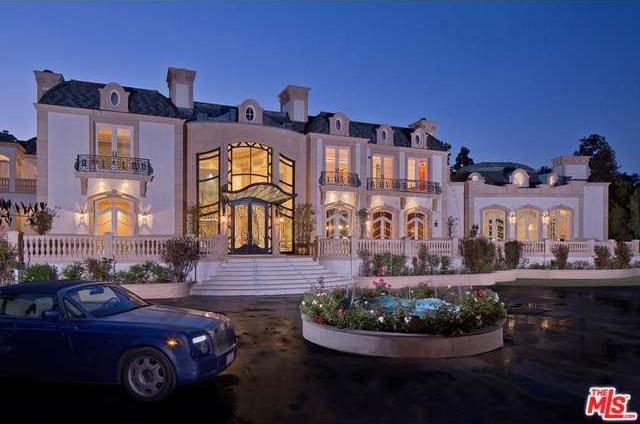 Spanning more than 1.5 acres on one of the most coveted streets in Beverly Hills, this property was designed for some serious entertaining. The home, which could pass as a life-size Barbie dream house, has everything from a dance floor and cocktail bar to parking for 66 cars, Forbes reports. Jade Mills of Coldwell Banker Previews holds the listing.
See more homes listed in Beverly Hills.
$65 million
312 N. Faring Road, Los Angeles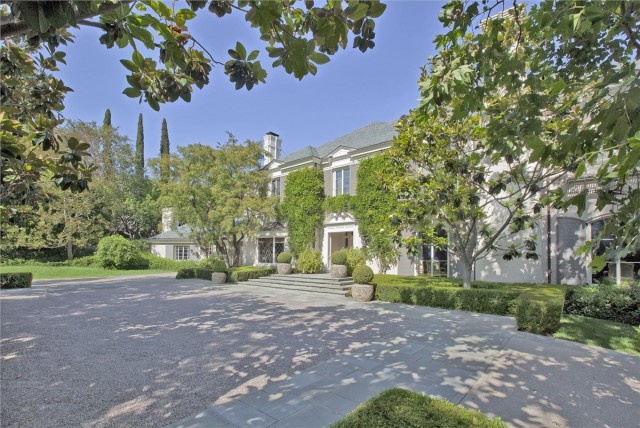 Dating to 1938, this Georgian traditional was completely renovated over more than five years. In addition to the main residence, the Holmby Hills estate includes a guesthouse, pool, private guest suite, lighted tennis court and nearly two acres of rolling lawns and gardens. The home is listed with Loren Judd of Coldwell Banker.
See more Beverly Glen homes for sale.
$60 million
2585 Riviera Drive, Laguna Beach, California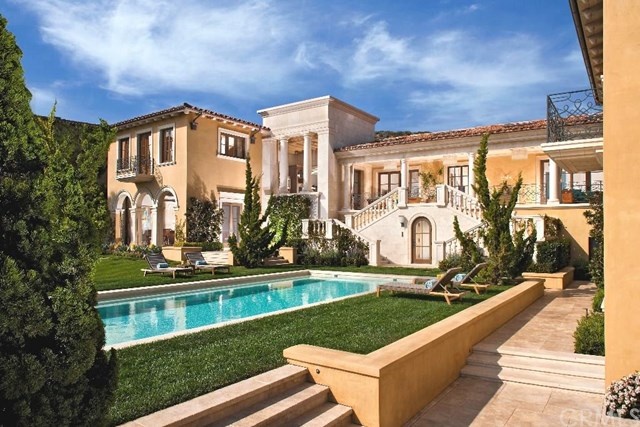 No detail has been overlooked in this Laguna Beach gem, which was completed in 2010. The interior boasts ocean-facing loggias, terrazzo floors inspired by the Getty Villa museum, fountains imported from Europe, century-old olive trees and more. Rod Daley of Coldwell Banker holds the listing.
See more Laguna Beach listings.
$60 million
1000 & 1220 Watson Divide Road, Snowmass, Colorado
With an 18,000-square-foot home on 876 acres in the Rocky Mountains, Four Peaks Ranch is as big as it looks. Outside, the property boasts 15 miles of trails, a private beach, three ponds, two fireplaces, four fire pits, two full kitchens and a brick pizza oven. Inside, the house has seven bedrooms, 11 baths, open living spaces and a glass elevator. Joshua Saslove of Douglas Elliman Real Estate is the listing agent.
See more Snowmass Village listings.
$59.356 million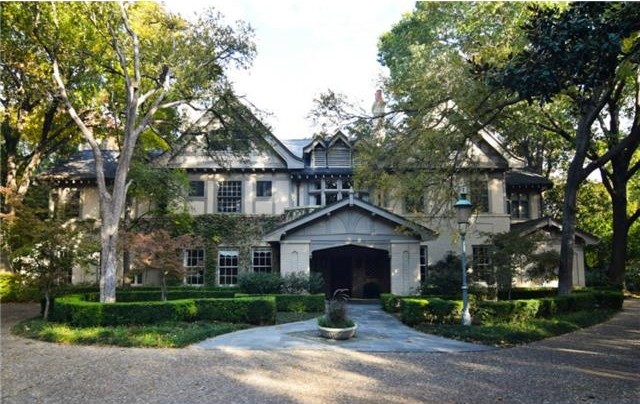 This early 20th-century craftsman has had only three owners. The estate, boasting beautiful period details, spans 6.14 acres in Highland Park. Allie Beth Allman of Allie Beth Allman & Associates holds the listing.
See more Highland Park listings.
$53 million
1 Buggy Whip Drive, Rolling Hills, California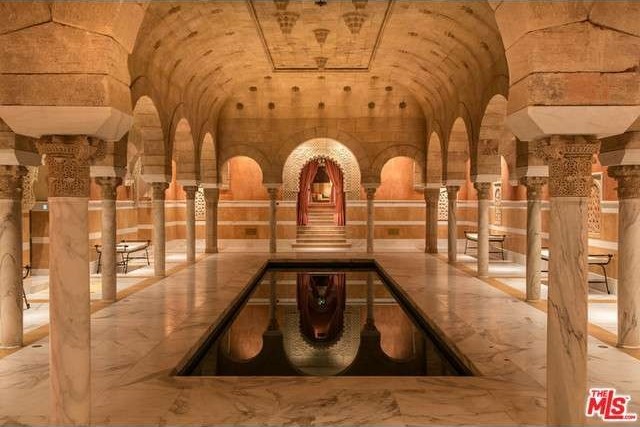 Rolling Hills reportedly has a rule that homes in the prestigious community only span one floor, but this is no single-story rambler. Built five floors down, the 5,000-square-foot mansion has everything from a Moroccan-style bath to a full-size tennis court underground. The unique property is listed with Marcie Hartley of Hilton & Hyland.
See more Rolling Hills homes for sale.
$53 million
41800 Pacific Coast Highway, Malibu, California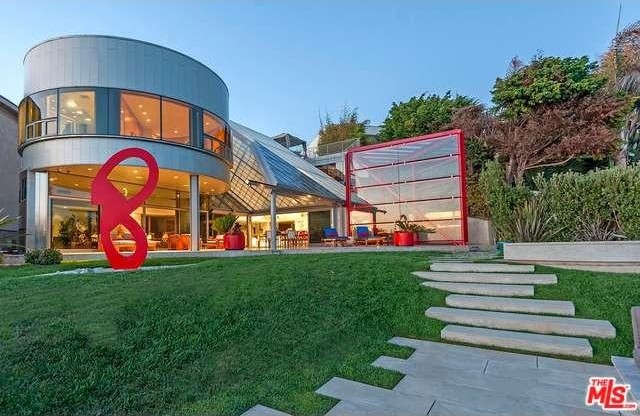 Located on a prime piece of Malibu oceanfront, this home was designed by famed architect Ed Niles. The modern design was inspired by a translucent shoji door, and several feng shui elements line the property. It's also very high-tech with a music room, soundproof home theater, elevator and 19-server hosting capability. The Agency's Ari Afshar is the listing agent.
See more Malibu homes on the market.
$51 million
2431 Riviera Drive, Laguna Beach, California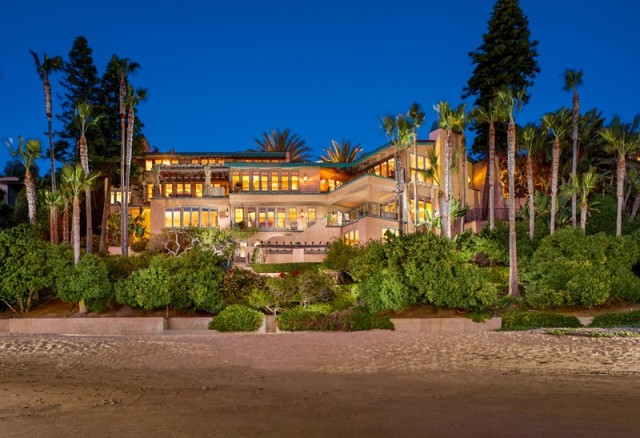 Located on Laguna Beach's private Irvine Cove, this Mediterranean Revival boasts 180 feet of beachfront, as well as sun-soaked terraces and mature gardens. With nearly 10,000 square feet of interior space, the great room alone is 1,000 square feet with three vantage points for taking in the view. The home is being marketed by Sotheby's Rob Giem, who holds two other listings on this list.
See more Laguna Beach homes for sale.
Read Full Story