Signs Point to a Housing Market That's Returning to Normal
By Emily Heffter
The markets that led the country through the real estate recovery with rapid home value appreciation are cooling off, new Zillow data shows. Zillow's Real Estate Market Reports for the third quarter reveal a softening real estate landscape. Buyers in San Francisco, Los Angeles, Washington, D.C., Seattle and other hot markets have a better chance to buy a home now than they did a year ago. More inventory is%VIRTUAL-pullquote-"We always knew these market conditions couldn't last."% on the market, more sellers are cutting their list prices and
home values
, while still on the rise, are rising more slowly.
Nationally, 18.6 percent more homes were on the market than a year ago. Annual home value appreciation peaked in April at 8 percent and has been gradually falling ever since. Between September 2013 and September 2014, national home values rose 6.5 percent to a median of $176,500.
The gradual slowdown is a sign that the market is returning to normal, said Zillow Chief Economist
Stan Humphries
, and it offers further evidence that there is no housing bubble. "We always knew these market conditions couldn't last, and it's good to see us now on a more natural and sustained glide path down toward more normal market conditions," Humphries said.
To dive into our recently released Q3 Real Estate Market Reports, visit
Zillow Research
.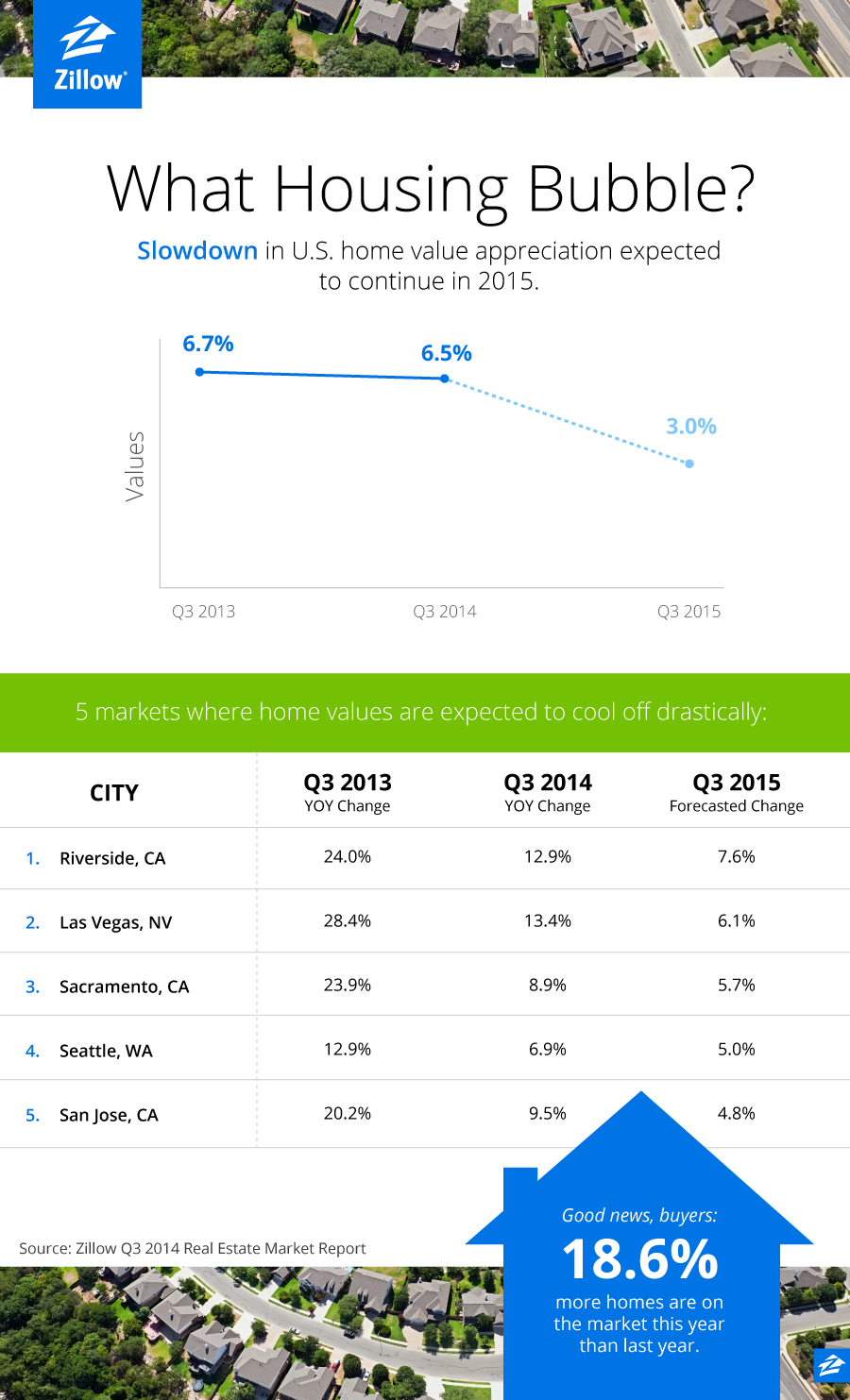 Read Full Story