Best U.S. Cities to Trick or Treat
By Alexa Fiander
Gather around you spooky ghosts and cackling witches: The best locations for scoring Halloween loot in 2014 are secret no more! Every year, the candy-loving data heads at Zillow team up to find the top 20 cities around the country for trick-or-treaters in search of the most candy on the safest streets.
Stealing the coveted title for the fourth year in a row is San Francisco, with Los Angeles, Chicago, Philadelphia and San Jose rounding out the top five on Zillow's sixth annual Trick-or-Treat Index.
If your city was sweet enough to make the list this year, be sure check out the top five hottest neighborhoods that also made the cut.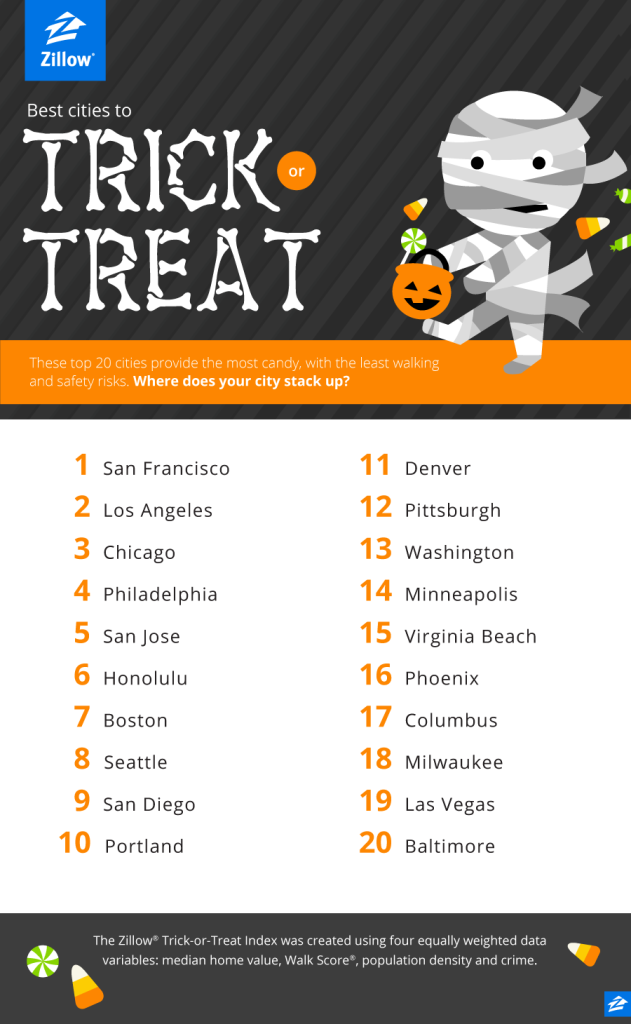 Neighborhood Ranking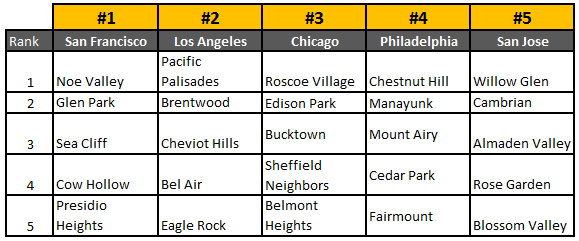 Methodology
We take data seriously here at Zillow, even when it comes to trick or treating. While wealthier neighborhoods are often known for their frightfully sweet harvest on Halloween night, we calculate the Trick-or-Treat Index using a holistic approach with four equally weighted data variables:
Zillow Home Value Index
, population density,
Walk Score
® and local crime data from
Relocation Essentials
. Based on these variables, the index represents cities that will provide the most candy, in the least amount of time, with the fewest safety risks.
Want to put the list or map graphics on your website? Email
press@zillow.com
, and we'll send them your way!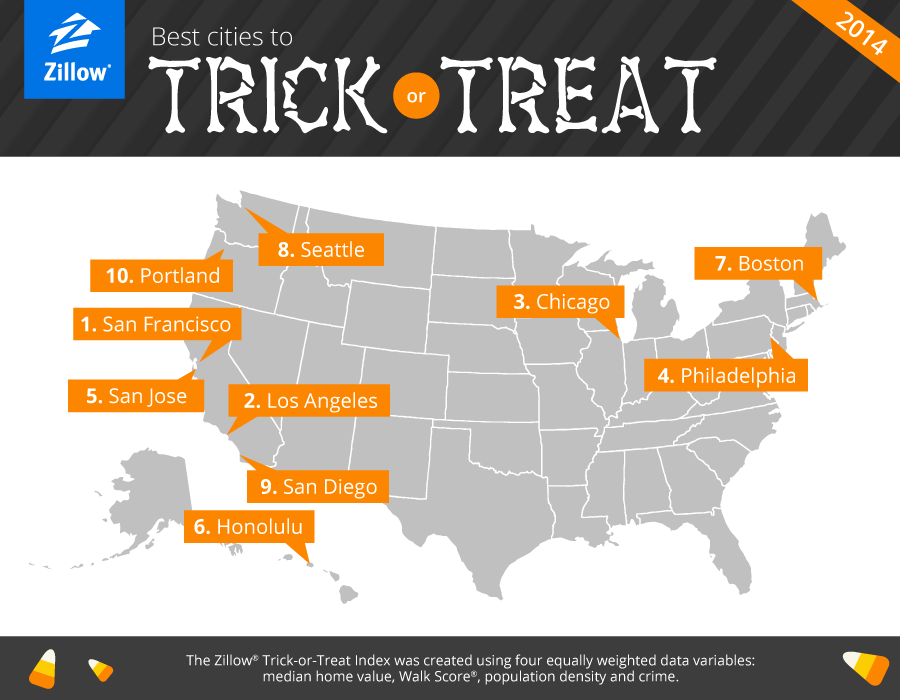 See 2013 Trick-or-Treat Index results
Read Full Story