Best Places to Buy a Vacation Home
By Camille Salama

In the market for a second home close to your favorite vacation destination but worried you'll have to spend all your hard-earned savings to afford one? Well, your dream may closer to reality than you think.
Today, Zillow introduces its new, semi-annual "Best Places to Buy a Vacation Home" list, ranking places based on location, price and investment potential. For the summer edition, we named the best places to buy if you are a golf lover, outdoor adventurer, amusement park enthusiast or seeking an oasis by the water.
Because all home shoppers are not created equal we built an interactive tool, allowing people to customize their own best places list based on their preferred vacation type, price and location. Try out the new tool on Zillow Research here and find the perfect city for your vacation home.
To see Zillow's top places to buy a vacation home, check out the graphic below.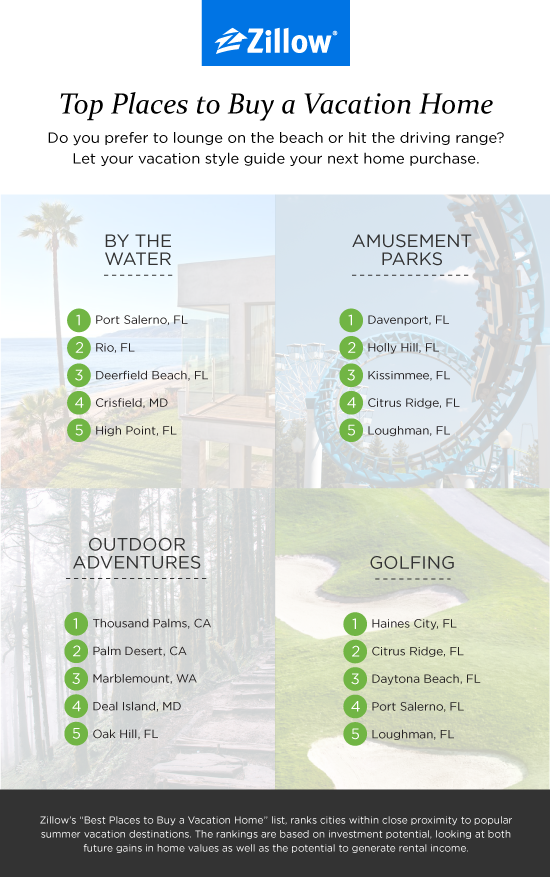 Read Full Story