The Weekly Roundup: The One-Two Punch On LinkedIn
Let's get specific this week, very specific. We've talked in
great detail about the power of LinkedIn
and how to optimize your profile for maximum impact, but let's narrow the focus even more. Perhaps the two most important elements of a superb LinkedIn profile are the headline and summary.
The headline sells the story. Ask anyone writing for Upworthy, Buzzfeed, The New York Post or any supermarket tabloid. They will confirm that you get seconds to attract someone's attention so your headline had better be great. Compelling and arresting headlines sell newspapers and drive traffic.
So what makes you think that the same rules don't apply to your LinkedIn headline? It should say exactly what makes you great and why someone should hire you now. You need to be searchable, impactful and unique.Then comes your summary. If the headline
sells
your story, the summary
tells
your story. You've gotten them in the door, now you can really give recruiters and hiring managers reasons to hire you. Take the time to get it right and make sure you hit all the right notes. Test drive it with trusted colleagues and read some others' summaries for inspiration.
This week I've got several experts weighing in on the best ways to approach both the headline and the summary. So let's shine up those LinkedIn profiles now!
Who Else Wants a Great LinkedIn Summary?
The difference between a good LinkedIn profile and a great LinkedIn profile is all in the summary according to
Career Outcomes Matter
. From questions to ask yourself before even writing anything to optimizing for search and telling the reader what to do next, this is a great template for summary success.
Top tips to help you stand out on LinkedIn
Taking a slightly different tact and opting for brevity,
Financial Times
lays out a succinct plan for the short, sweet and impactful approach to LinkedIn. Concise, proper, accurate, professional, that is all.
4 Key Elements of a Killer LinkedIn Summary
The path to summary awesomeness is only four steps away and, yes, you can get there.
The Daily Muse
doubles down on breaking free of boring summaries and letting your originality, passion and authenticity shine through, showcase your professional greatness.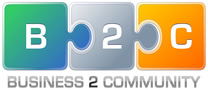 5 Quick Ways To Optimize Your LinkedIn Profile
The two most important tips here are to optimize your headline and fill out your summary.
Business2Community
details why the headline is all about being searchable and your summary is the best place to make your value proposition pop. 120 characters and 2,000 characters respectively. Use them wisely.
Include a Call to Action in Your LinkedIn Summary
In another call for LinkedIn brevity,
Lifehacker
gives just one tip, but it is ultra-important. Include a call to action. Tell readers exactly what you want them to do. So simple, yet so easy to forget.
LinkedIn requires your constant attention. Most of the time it will be a simple pruning or quick addition. Other times it will require a complete overhaul. Don't be afraid to experiment and find new ways to tell your story. Let me know your thoughts and feed back in comments.
Read Full Story