Lofty Living: High Ceilings, Exposed Brick & More
By Catherine Sherman
If you love mixing old and new, rustic and modern, a loft conversion may be the place for you. This week on NBC reality show
American Dream Builders
, the top-five designers worked on lofts in the
Nate Starkman Building
, a 1908-built factory in downtown
Los Angeles
.
Converted factories or warehouses typically feature high ceilings, exposed brick or pipes and open floor plans. These features offer a bare-boned canvas ideal for a contemporary or minimalist living space, though space planning and lighting can be a challenge.
To see some standout lofts in terms of style and functionality, we've gathered a few contenders currently on the market across the country. Click on the links below to see photos, square footage and more.
Atlanta, GA
500 Means St NW Apt H, Atlanta, GA
For sale: $169,900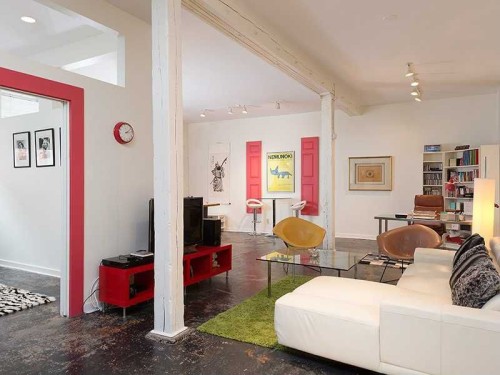 A true artist loft, this 1-bedroom was previously owned by resident artist Steve Penley. The building has been renovated while preserving the architectural integrity of Atlanta's historic Allied Factory that dates back to 1900. Notable features include soaring ceilings, wood beams and contemporary finishes throughout.
Chelsea, MA
960 Broadway Apt 10, Chelsea, MA
For sale: $249,000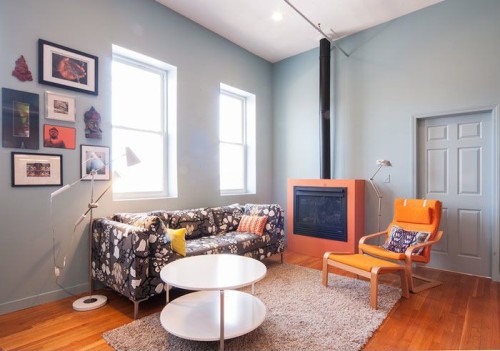 "These lofts were converted in 2004 with every modern convenience," the listing states. A 2-bedroom unit on the top floor is available for just under $250,000 with 872 square feet of living space, 11-foot ceilings and hardwood floors.
Chicago, IL
1231 N Honore St Apt 3, Chicago, IL
For sale: $525,000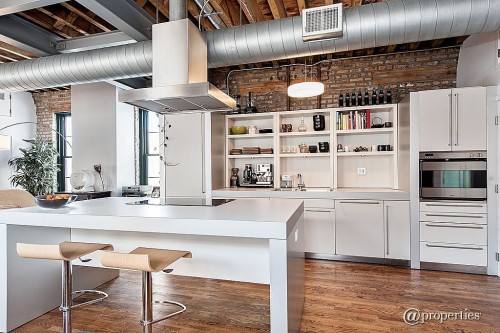 In 1992, this old paint factory was converted into four lofts by internationally-recognized architect Mark Sexton. His
work
is known for being beautiful, environmentally efficient, and both visually and functionally enduring over time. This 1,850-square-foot loft is no exception with a high-end, modern kitchen and a statement fireplace complemented by exposed brick and overhead beams.
Santa Clara, CA
1777 Lafayette St STE 124, Santa Clara, CA
For sale: $529,800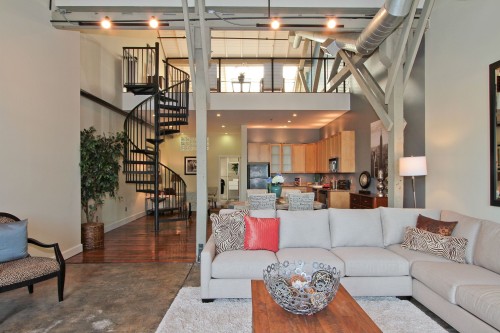 Described as a New York-style warehouse-to-loft conversion, this historic building used to be a factory that produced Blue Diamond walnuts. In 2005, it was converted into 43 live/work lofts with beamed ceilings, wood-plank floors, galvanized metal siding and spiral staircases.
Brooklyn, NY
110 Clifton Pl Apt 2H, Brooklyn, NY
For sale: $900,000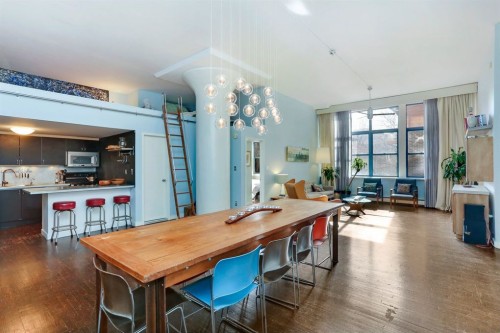 A former Ping-Pong ball factory, this open floor plan loft is "a clever combination of industrial chic and old-school tradition," according to the listing description. The main entertaining space has original columns and historic casement windows. Each of the 2 bedrooms has a wall of windows and large closets; the bathrooms have been renovated to include a deep soaking tub, walk-in shower and custom vanities.
Catherine Sherman, a real estate writer for Zillow Blog, covers real estate news, industry trends and home design. Read more of her work here.
Read Full Story