Ron Howard Lists Longtime Connecticut Lakefront Estate
By Emily Heffter

Now this is a model home.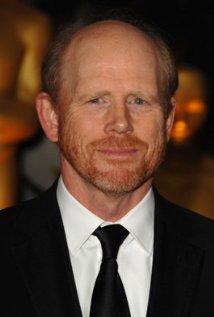 Director Ron Howard, whose career spans child-acting roles in "The Andy Griffith Show," Oscar-winning movies, and the cult-favorite sitcom "Arrested Development," has listed his lakefront Greenwich, CT estate for $27.5 million.
Howard and his wife, Cheryl, raised their family on this country estate in Conyers Farm, which borders Armonk NY on Converse Lake.
The shingle-style home, which has sweeping views of Converse Lake, has 6 bedrooms, 4.5 baths, a two-story library and office, a 14-seat movie theater, an indoor pool, a gym and a yoga studio. The estate includes a two-bedroom guest cottage, an indoor tennis and basketball complex, an observatory silo, barns, paddocks, a pond and waterfall, greenhouses and formal gardens.
In a news release about the listing, Howard was quoted reminiscing about the property: "Whether we're watching films in our theater, walking the trails throughout our property, star gazing in our observatory, or just relaxing with friends and loved ones by the lake, Cheryl and I feel we've accomplished the goals we set when we began work on this place.
"Our children are grown, so it's time to move on, but the memories of this very special place will never leave us."
To sell the family compound, Howard has enlisted two brokerages: Sotheby's International Realty - Greenwich Brokerage, led by Lyn Stevens, and Tamar Lurie, of Coldwell Banker Residential Brokerage in Connecticut and Westchester, NY.
The home is an hour's drive from New York City.
Interested in Ron Howard's home, or other homes for sale in Greenwich, CT? Mortgage calculations show that a monthly mortgage payment for Howard's home, based on 20 percent down ($5,500,000) and a 30-year fixed rate comes to $133,794 a month.

Emily Heffter, a reporter and writer for Zillow Blog, covers celebrity real estate, unusual properties, and other real estate topics. Read more of her work here.
Read Full Story