'American Dream Builders' Episode 6: Before & After
This week on
American Dream Builders
, the teams faced yet another set of smaller spaces to redesign. Team Red and Team Blue headed to
Glendora, CA
, where two Craftsman-style homes sat awaiting their improvements.
Craftsman homes are a particular style found in older neighborhoods of many American cities. Constructed at the turn of the 20th century and through the 1930s, Craftsman homes are classified by low-pitched roof lines, front porches and decorative exteriors, similar to what what would be found in a
Frank Lloyd Wright home
. Inside, the homes tend to be smaller, with built-ins and architectural details.
The designers' tactics to expand storage space and creative useful work spaces can be replicated in any home - Craftsman or modern.
Look No. 1
Team Red tackled a home measuring just 910 square feet with one bathroom.
Dann
took the responsibility for rehabbing the small bath to make it more modern and functional.
"This was a small bath in an older home, so I wanted to stay true to the architectural spirit of the home," he explained. "Knowing that, I didn't want products that were too rich; we weren't building Versailles."
Bathroom: Before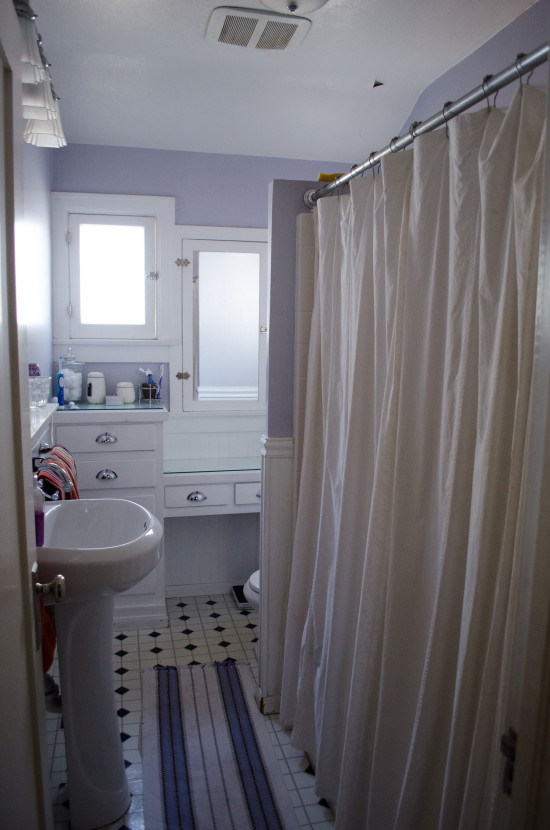 The bathroom before seemed cluttered and dark.
Bathroom: After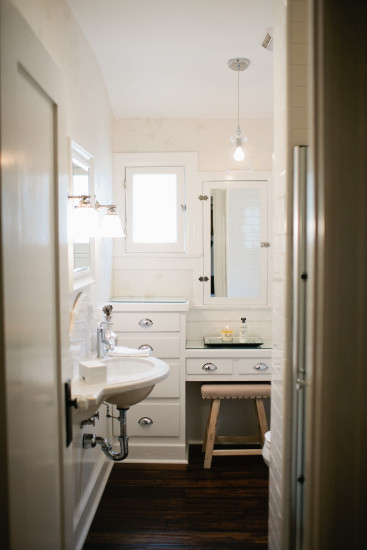 Dann's touches brightened the space considerably. What he did, says Dann, was simple but impressive. "Anybody can do it."
How you can get the look:
1. Stick with white. When considering which colors to use in a small space, white can help make a tight space feel bigger. Dann used basic ceramic tile in the shower and a "sparkly, white wallpaper" to add interest to the walls.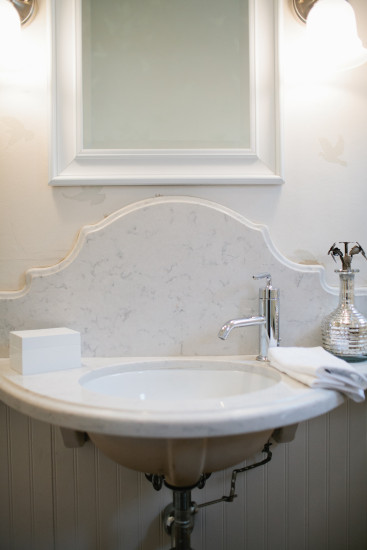 A custom vanity can significantly cut down on the space used.
3. Don't be afraid of hardwood in the bathroom. "Today's wood floors have finishes that are so tough, they work great in a bath," he said.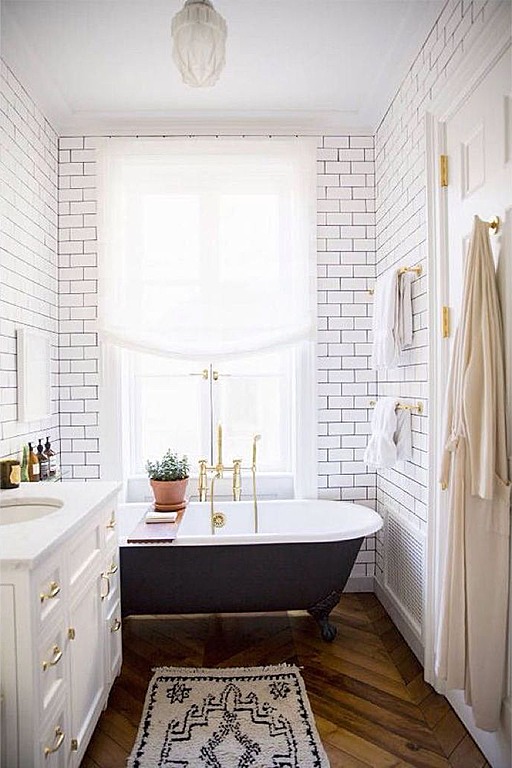 Dark hardwood contrasts well with white walls and fixtures.
Look No. 2
Team Blue was feeling the blues with their living room design. Designer
Elaine
injected some big style into the small space.
Living room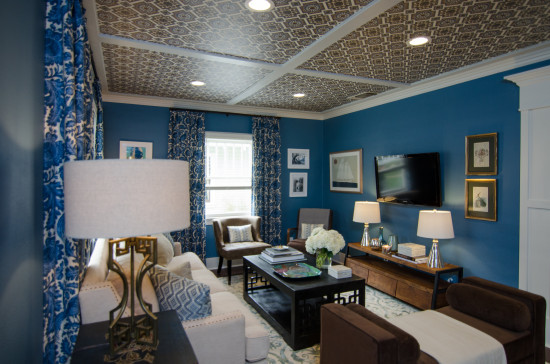 A palette of blues makes this living room pop.
How you can get the look:
1. Decorate the ceiling. Ceilings don't always have to stay white! Add architectural detail with molding and color with wallpaper or paint.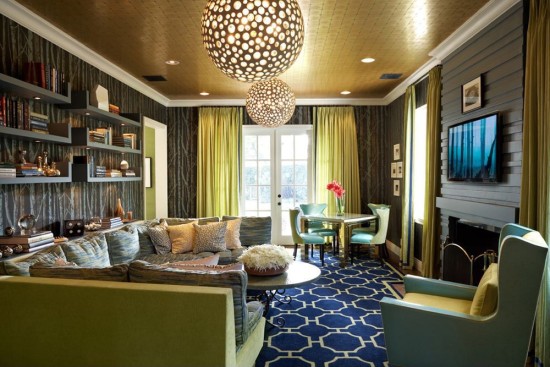 Designer John Wiley
's eclectic living room includes gold wallpaper on the ceiling.
2. Paint the walls a deep bold hue. Blues, greens or even plums, make for great living room wall colors.
Erika Riggs, the Zillow Digs manager, covers home design and trends. Read more of her work here.
Read Full Story