Designs for Small Spaces, as Seen on 'American Dream Builders'
By Erika Riggs

This week on "American Dream Builders," the teams were temporarily disbanded and the contestants partnered up to work on an empty modular home. Their new spaces would be voted on by the neighborhood council -- as well as a discerning group of editors from Better Homes and Gardens magazine. Like previous weeks, the homes came with a set of challenges, and this time it was a lack of space. The modular houses had a narrow living room and kitchen and one small bathroom and bedroom, forcing each team to get creative in their space planning. Here's how you can recreate some of their looks.
Darren and Elaine's Living Room

Darren
and
Elaine
changed their living room both structurally and decor-wise. They took out a section of countertop, moving the fridge several inches over and greatly expanding the living room area. Even without the room's rearrangement, there are several things to be learned from their soothing living room design, which Elaine described as "Malibu beach house meets Upper East Side."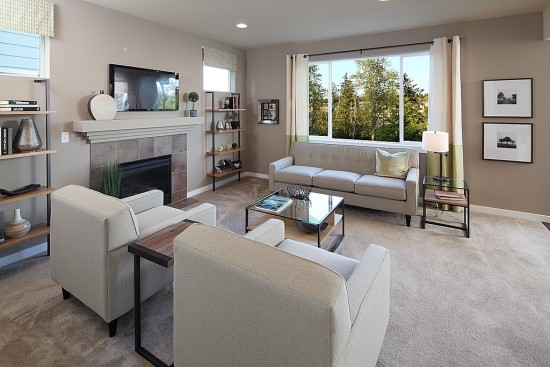 Cami Constantine
3. Add accessories sparingly, as to not clutter the room.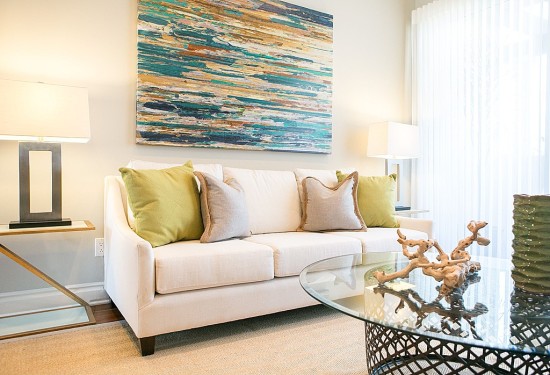 Just a few accent pieces add a lot of personality. Design by Luke Stephens Staging.
Erinn and Lukas' Modern Cottage Kitchen
Erinn and Lukas chose to transform their modular home into a "modern cottage," complete with white plank walls and simple features.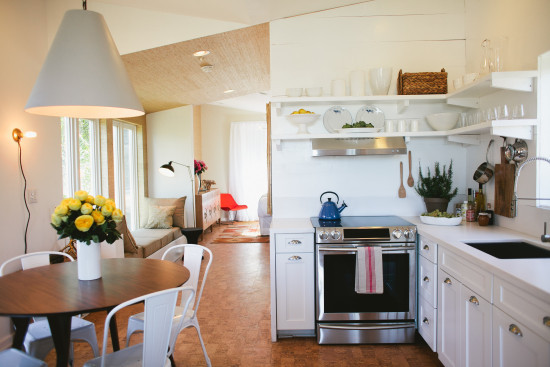 "Look at the details. The walls are planked!" judge Nate Berkus said.
Get the look:
1. Open shelving, rather than closed cabinets, makes the kitchen feel spacious.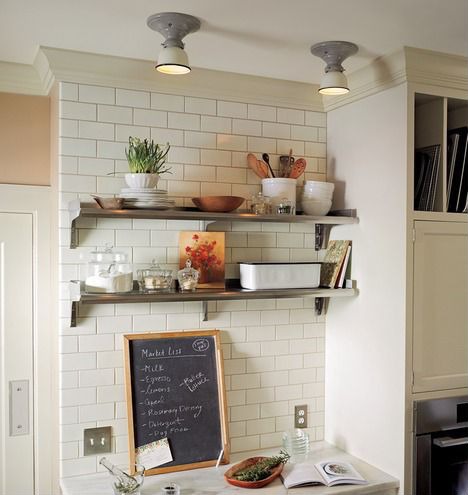 Get creative with what you display on open shelving.
2. Keep the color palette light. White gives a room an expansive feeling.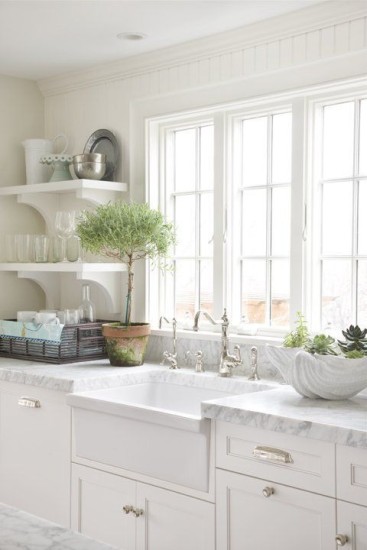 An all-white kitchen appears light and spacious.
3. Create an eat-in kitchen. The need for a formal dining room is becoming less and less important for Americans and combining the space makes sense for smaller homes.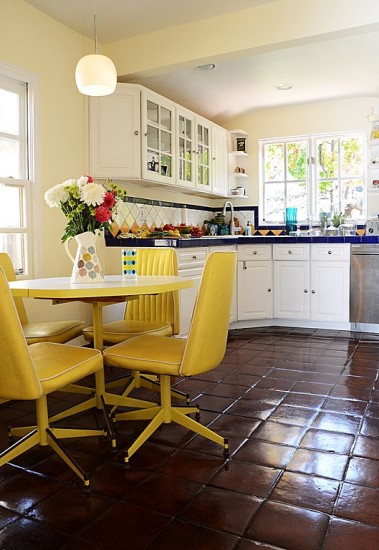 The pop of yellow is fun in the otherwise white kitchen.
Get more design inspiration from "American Dream Builders" contestants on Zillow Digs!

Read Full Story