For Sale: 6 Princely Settings for 'Game of Thrones' Viewing


By Catherine Sherman

Where are you watching "Game of Thrones"? With the hit HBO show back for a fourth season, now is the perfect time to dream about a Red Keep of your own. Maybe a medieval-style fortress with turrets galore? Or, perhaps a beachfront palace is calling your name? For inspiration, check out these six castles for sale.
Entertainer's dream
2071 Clem Road Ext, Rockwall, Texas For sale: $899,900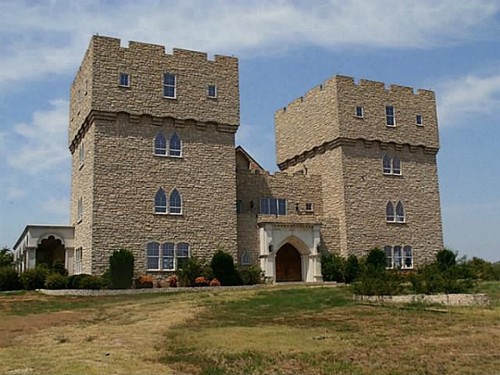 Known simply as The Castle, this 15,000-square-foot residence has a grand banquet hall that could accommodate a big event with ease. The home also has a drive-in garage space that could house a large kitchen for catering parties and events.
Equestrian estate
7602 Maple St., Marengo, Ill. For sale: $1.099 million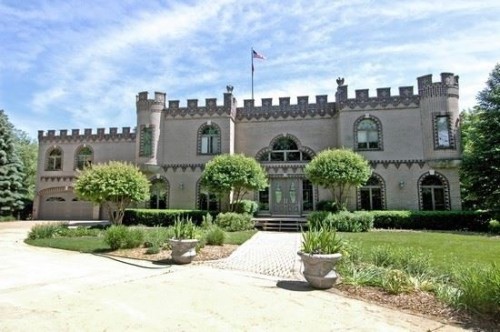 This 8,500-square-foot castle comes with 10 acres and 10,000-square-foot heated barn with eight horse stalls. Inside, the great room is a focal point with a stone fireplace extending three floors.
19th-century gem
651 Cleveland St., Port Townsend, Wash. For sale: $3.4 million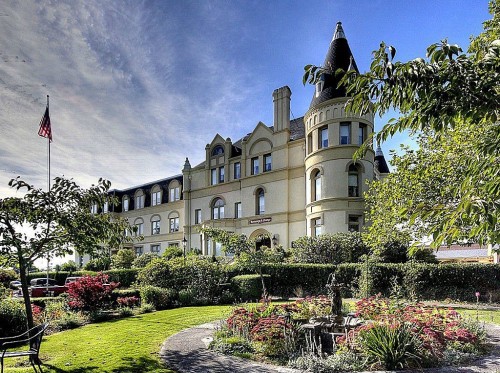 Originally built as a private residence in 1892, this Pacific Northwest property was later turned into a 41-room hotel. Overlooking Port Townsend Bay and the Cascade Mountains, the castle has been well maintained with period decor and hand-carved wood trim throughout.
Scottish reproduction
1155 N River Blvd., Wichita, Kansas For sale: $3.5 million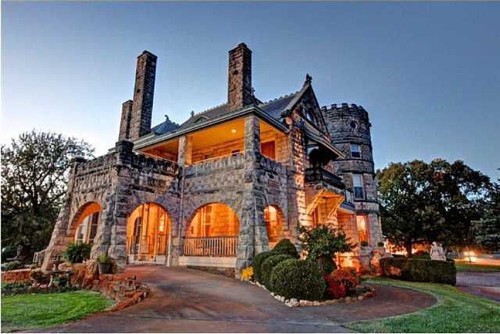 Built to look like a Romanesque Scottish castle, this residence-turned-inn is located on the banks of the Little Arkansas River. The historic property is filled with antiques originally imported from Europe, according to the listing description.
Mediterranean palace
1025 NE Doubloon Drive, Stuart, Fla. For sale: $6.4 million
Known as the Sea Castle, this Treasure Coast home is described in the listing as "an architectural renaissance where old-world heritage merges with all the conveniences, comforts, privacy and security expected." Highlights include a grand rotunda, movie theater, wine cellar and tasting room.
Beachfront beauty
16815 S. Pacific Coast Hwy, Sunset Beach, Calif. For sale: $10.8 million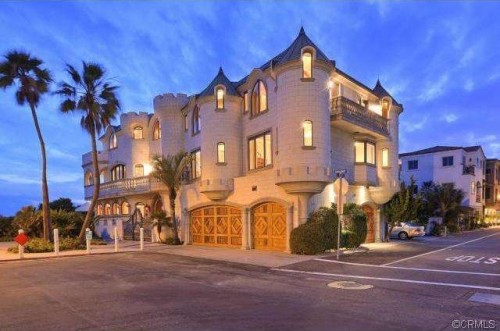 With a prime location right on Sunset Beach, this medieval-style manor features parapets, turrets and gothic arches. High quality craftsmanship and artistry is evident with an oak-and-granite spiral staircase, hand-hewn woodwork and faux-painting details.


Read Full Story