Spanish-Style Homes as Seen on 'American Dream Builders'
By Catherine Sherman

NBC's new home renovation reality show, "American Dream Builders," wouldn't be complete without some Spanish architectural flair. This week, designers renovated Spanish houses with quintessential Colonial Revival details: terra-cotta roofs, overhead beams, stucco walls and arched passageways.

When redesigning architectural gems, the challenge is blending the old with the new. Homes built in the early 1900s typically don't have open floor plans or defined outdoor living spaces, but their character is undeniable.

By opening up the space for a contemporary lifestyle while maintaining the homes' architectural integrity, Team Red and Team Blue increased their homes' Zestimate® home values by nearly $150,000. While it's not a substitute for an appraisal, the Zestimate is a great starting point for determining a home's value.

Craving a Spanish-style home of your own? Check out these for-sale listings across the country. You can see each home's Zestimate, square footage, local school data and more by clicking the links below.
New Orleans
3627 State Street Drive
For sale: $337,000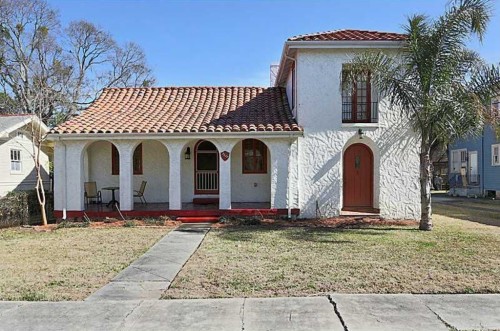 This New Orleans home features a Spanish barrel-tile roof, covered front porch and backyard patio. Arches are carried throughout the home from the front door to the passageways and coved, game room ceiling. Originally built in 1929, the kitchen has been updated with newer appliances.
Tucson, Ariz.
2140 E. 8th St.
For sale: $539,000

Showing off a Southwestern variation on the Colonial Revival style, this Tucson home has a curved roofline, turquoise window trim and high, coved ceilings. The living room fireplace and poolside patio are also highlights of the Spanish-style home.
Dallas
1406 San Rafael Drive
For sale: $1.649 million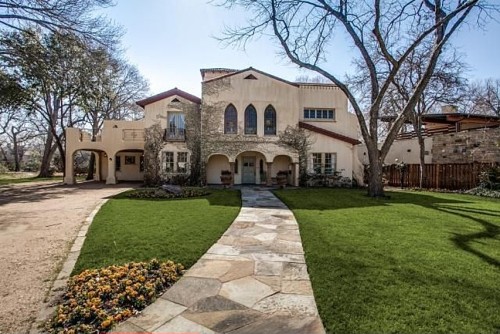 Described in the listing as a "Spanish eclectic blending old and new," this 1935-built home was expanded and redesigned in 2006. Period details include Spanish-style chandeliers, ornate ironwork and lancet windows. Upgrades include stainless steel appliances, a two-person shower and soaking tub.
Coral Gables, Fla.
756 Alhambra Circle
For sale: $1.898 million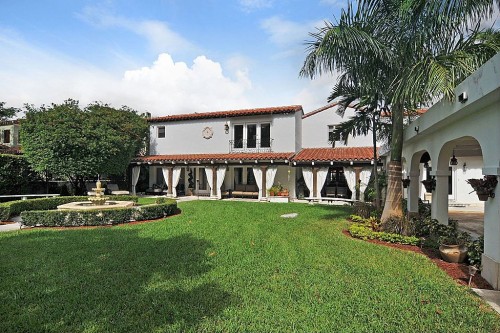 This old Spanish masterpiece spans nearly 5,000 square feet with two guest cottages, a four-car carport, grand foyer, massive fireplace and more. Standout architectural features include cathedral ceilings, an iron stair railing, tile floors and a terra-cotta covered patio.
Santa Barbara, Calif.
4090 Cuervo Ave.
For sale: $5.195 million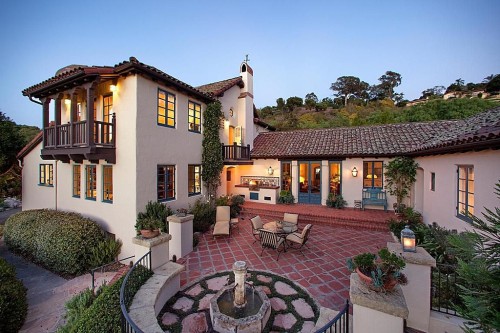 Designed by an apprentice of noted California Spanish Colonial architect George Washington Smith, this Santa Barbara estate is stunning inside and out. Built around a courtyard like a classic California hacienda, the property is lined with flower-filled pathways, a stone statuary, vegetable garden and an antique Italian stone well. The living room, reminiscent of the famous Casa del Herrero estate, features a hand-carved wood ceiling, four custom-made sconces and a stone fireplace with an intricate wrought-iron grill.
Read Full Story