For Sale: Replicas of Famous Homes, Historic Styles
By Emily Heffter
Who wouldn't want to live in a stately, dramatic home like Monticello, Thomas Jefferson's brilliant architectural achievement in the neoclassical style? For one, it's not possible since it's a National Historic Landmark (open to the public, but owned by a private nonprofit group). But what if you could live in a
replica of Monticello
, just two hours from the real thing? For sale at nearly $1.5 million is a Monticello
replica
in Lovettesville, Va., complete with the classic pediment over the entry (but missing Jefferson's signature dome on top).
Meanwhile, a buyer this week
reportedly
paid $102 million in cash for
Fleur de Lys
, a 2002 estate modeled after a Versailles-style castle. In the spirit of bringing the Old World to the New World, check out these homes for sale, all designed in the sincerest form of flattery.
'Mount Vernon' – Port Angeles, Wash.
939 Finn Hall Road
For sale: $3 million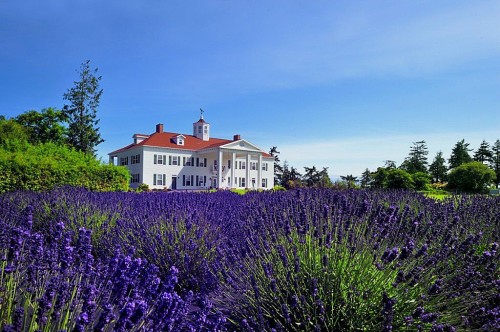 This oceanfront home on Washington state's Olympic Peninsula is modeled after George Washington's
Mount Vernon
. The majestic, 10,000-square-foot home is two hours from Seattle and includes an organic lavender farm.
Old English Pub – Lake Geneva, Wis.
W4374 Basswood Drive
For sale: $2.45 million
This lakeside home, named "The Vagabond," was built in 1992 to resemble an old English pub. It includes a replica pub inside, as well as a sun parlor, four bedroom suites, and a large kitchen with a brick stove.
'Chateau Bassibe' - Santa Fe, N.M.
20 Tano Vida
For sale: $1.095 million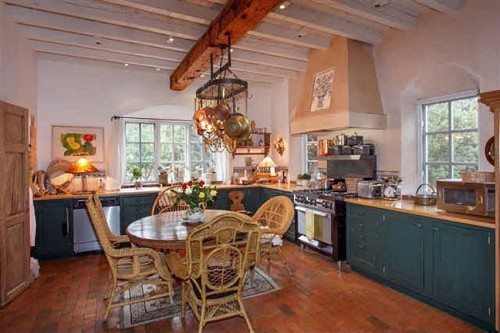 This 3,300-square-foot home for sale in Santa Fe is a replica of a French country manor in southwestern France, the Chateau Bassibe. Its cobblestone floors and antique French gates and doors give the home a luxurious feel "right out of Provence."
Italian Villa – Montgomery, Texas
11 Logansport Ct, Montgomery
For sale: $995,000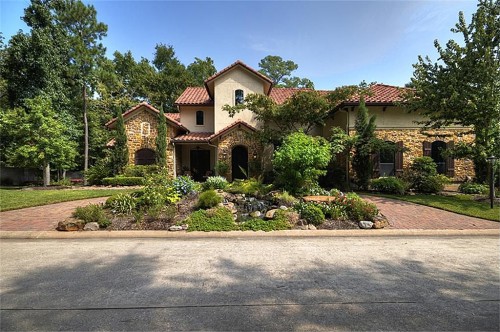 An elegant Italian villa near Milan is conveniently replicated in Montgomery, a town steeped in Texas state history (the Lone Star flag was designed there). The Old World villa has a cobblestone drive and is located near a golf course.
'Andy Williams Estate' – Montgomery, Ala.
2556 Jasmine Road
For sale: $375,000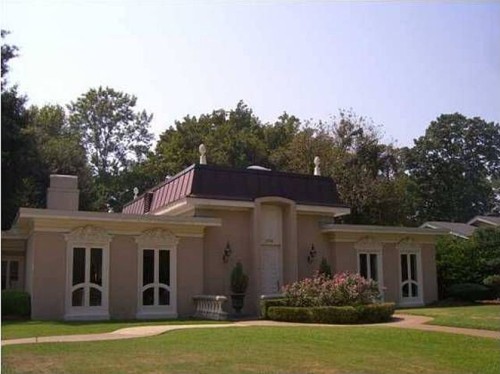 This in-town 1964 home was custom-built as a replica of the Palm Springs home owned by the late singer Andy Williams. "It certainly stands out," said listing agent Billy Young, of Sandra Nickel Hat Team Realtors. Locals call it the "Liberace House," he said.
Read Full Story