For Sale: Standout Storybook Tudors in Major U.S. Metros
By Catherine Sherman
If you caught Sunday's premiere of NBC's new reality home renovation show,
"American Dream Builders
," you saw leading designers and home builders going head-to-head in the battle of storybook Tudors. Their challenge? To add improvements and style to two North Hollywood homes built in 1930.
Early 20th-century Tudor architecture -- known for its charming pitched roofs and cross gables -- remains a popular choice for homeowners across the country, but smaller Tudors tend to have chopped-up floor plans that can be problematic for growing families.
On the show, two teams of pros demonstrated how adding modern upgrades and opening up rooms is a great way to make a Tudor better suited for a contemporary lifestyle while preserving its character. After both renovations, the homes were not only were more functional; their
Zestimate
® home values also increased by more than $100,000. (While the Zestimate is not a substitute for an appraisal, it's a great starting point for determining a home's value.)
Feeling inspired to renovate a Tudor of your own? We've rounded up a few standouts currently on the market in major U.S. cities. Click on the links below to see each home's Zestimate, square footage, local school data and more.
Kansas City, Mo.
7220 Ward Parkway
For sale: $239,950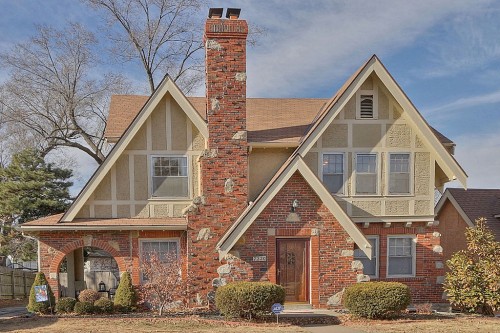 Nicknamed after its famous Kansas City builder, this "Dible Tudor" is on the market in the Ward Parkway neighborhood. The interior, measuring 1,808 square feet, has been well preserved with gleaming hardwoods and original crown molding.
Chicago
6043 N. Marmora Ave.
For sale: $395,000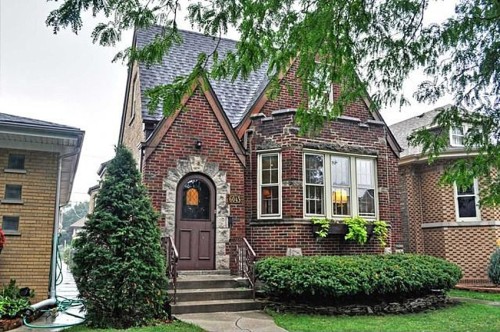 This 2,000-sq.-ft. Jefferson Park Tudor is just steps from the Indian Road Park forest preserve and bike trails. The exterior shows off classic, brick-wall cladding, while the interior mixes hickory wood floors and original kitchen cabinetry with new appliances and contemporary furnishings.
Nashville
105 Cherokee Road, Nashville
For sale: $449,900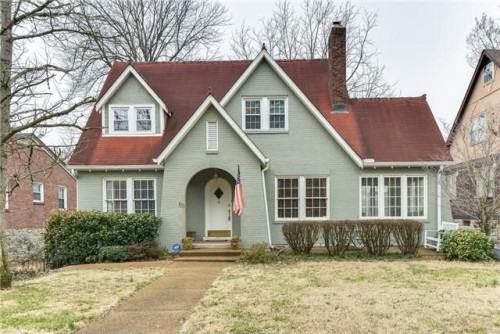 Measuring 1,876 square feet, this Nashville Tudor features a sunroom with crank-out windows, arched passageways and other vintage details. Updates include bathroom subway tile, contemporary kitchen cabinets and a gas range.
Dallas
4441 Mockingbird Lane
For sale: $689,000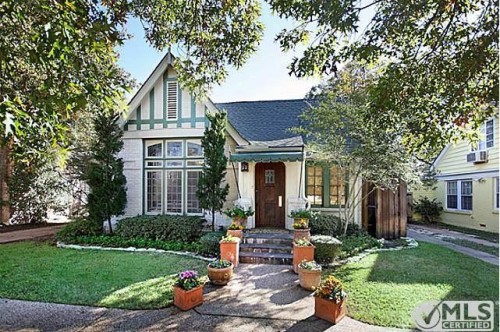 This inviting Dallas Tudor contains 1,965 square feet and is located near
top-rated schools in the Highland Park neighborhood
. It's also full of character with a cathedral ceiling, ornate chandeliers, turquoise bathroom tile, wooden built-ins and more.
San Jose, Calif.
1109 Garfield Ave.
For sale: $729,000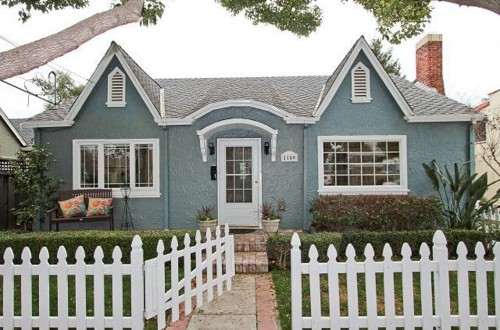 While a modest-sized interior (1,026 square feet), this Tudor has a great backyard patio for outdoor entertaining. Other highlights include original hardwood floors, a storybook fireplace and a spacious, finished attic.
More about "American Dream Builders'':
"American Dream Builders": Episode 1: Exit Interview
Get Amy's Take on "American Dream Builders," Episode 1
See Before and After Photos of the Homes
More from AOL
Real Estate
:
Find out how to
calculate mortgage
payments.
Find
homes for sale in your area.
Find homes for rent in your area.
See celebrity real estate.
Follow us on Twitter at @AOLRealEstate or connect with AOL Real Estate on Facebook
.
Read Full Story