Homes for Sale in Sun-Kissed Climes
By Catherine Sherman
Dreaming of Spring Break already? You're not alone. The unusually cold weather in many parts of the country makes a sun-laden home that much more enticing. From
pools
and putting greens to cabanas and sandy beaches, here are
luxurious homes
prepped for soaking in the sun. They range from a one-bedroom condo on a Florida beach to a hilltop estate in Hawaii.
FLORIDA
600 N. Atlantic Ave., No. 1416, Daytona Beach
For Sale: $67,000
It's all about location and convenience at this top-floor, fully-furnished condo overlooking the Daytona Beach Pier, with a private balcony that has both water and city views. Amenities include a European-style spa, salon, fitness center and restaurant, and you're allowed to rent the unit out.
NEW MEXICO
5036 Apex Mine Road, Las Cruces
For Sale: $350,000
This three-bedroom, two-bathroom house embraces the best of modern New Mexico, from its classic Santa Fe design to its picture-window views of desert vistas, including the magnificent Organ Mountains. And you can cozy up to the fireplace on cool desert nights.
TEXAS
13440 Jibstay Court, Galveston
For Sale: $399,000
This balconied three-story house in Galveston brings a plantation feel to its lush bayou location. The large decks of the four-bedroom, 2.5 bath home offer bay views and it's only a short distance from
Lafitte's Cove Nature Preserve
.
ARIZONA
12914 N. 119th St., Scottsdale
For sale: $1.785 million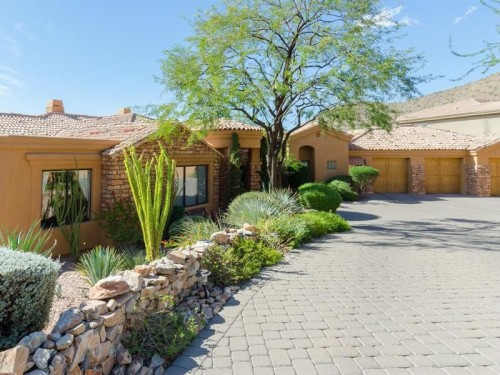 Part of Scottsdale's Ancala Country Club community, this five-bedroom residence features a private patio, pool and spa. A separate guesthouse with a large living room and kitchen is ideal for long-term guests.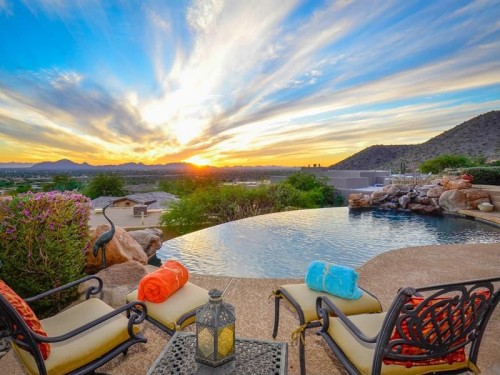 CALIFORNIA
2470 S. Yosemite Drive, Palm Springs
For sale: $1.095 million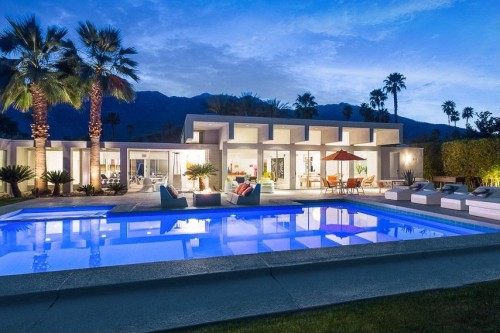 A Palm Springs standout, this modern residence's entertaining space flows seamlessly from indoor to outdoor. Framed by palm trees and the San Jacinto Mountains, the property spans a third of an acre.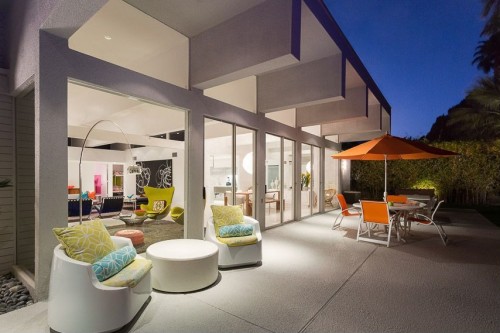 SOUTH CAROLINA
1631 Serena Drive, Myrtle Beach
For sale: $1.3 million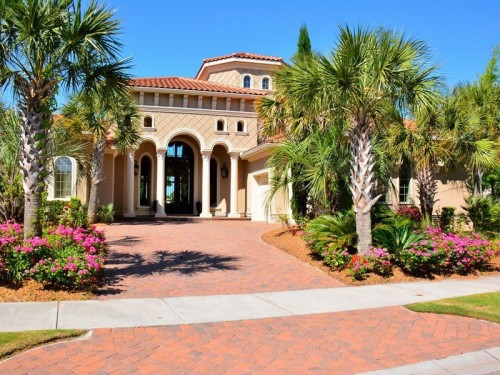 This
Mediterranean
gem is located on the Grande Dunes Golf Resort and overlooks a small lake on the course. The home also features a pool, circular hot tub and outdoor fireplace.
FLORIDA
316 N. Casey Key Road, Osprey
For sale: $9.9 million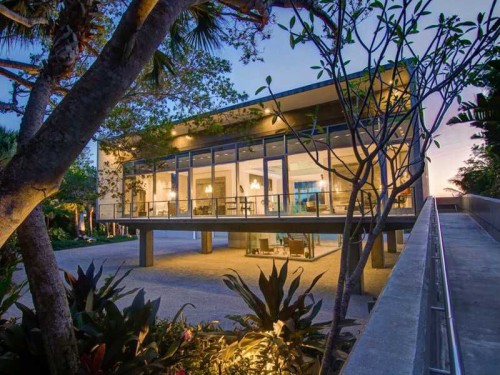 Situated on Casey Key, an 8-mile island with fewer than 400 single-family homes, this
glass house
combines beach living with bold, modern design. Winding paths lead to botanical gardens, a secluded pool and dock on the Gulf of Mexico.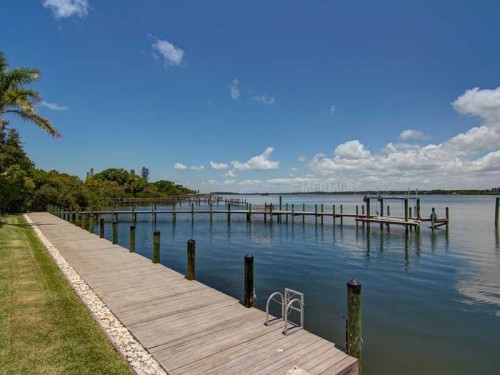 HAWAII
602 Honokohau St., Lahaina
For sale: $12.5 million

This hilltop Maui estate overlooks the 16th fairway of Kapalua Golf's Plantation Course and Honolua Bay. The backyard is tiered for sun bathing on the lawn, swimming in the lagoon-style pool or sipping a pina colada in the shade.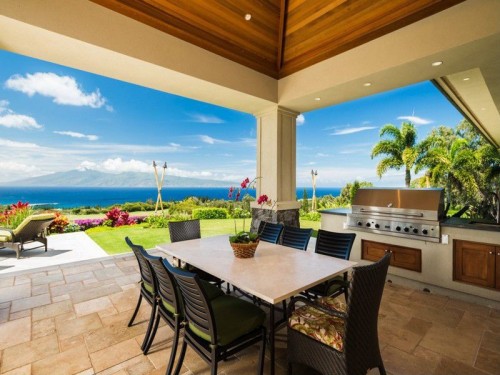 More sun-kissed real estate from Zillow:
More Homes to Dream About in 2014
Malibu 'Temple of Muses' is Not Your Average Beach House
Beach House Wish List: Luxury Showers, Oceanfront Kitchens & Infinity Pools
More from AOL
Real Estate
:
Find out how to
calculate mortgage
payments.
Find
homes for sale in your area.
Find homes for rent in your area.
See celebrity real estate.
Follow us on Twitter at @AOLRealEstate or connect with AOL Real Estate on Facebook
.
Catherine Sherman, a real estate writer for Zillow Blog, covers real estate news, industry trends and home design. Read more of her work here.

AOL Real Estate staff contributed to this report.
Read Full Story