Homes Under $100,000, Near High-Ranked Schools
By Catherine Sherman
Finding a home under $100,000 can be challenging enough, but most people aren't shopping in a vacuum. Factors like school boundaries are just as important as making sure the price is right. In addition to providing a good education for local kids, a
good school district might protect you
from the real estate market's ups and downs -- and give you better resale value. To aid your search, here's a look at homes on the market for less than $100,000 across the country. All are near schools with 7-out-of-10 or higher ratings from
GreatSchools
, a website that compares standardized test results for schools across each state.
GEORGIA
129 Twin Oaks Drive, Calhoun, Ga.
For sale: $99,900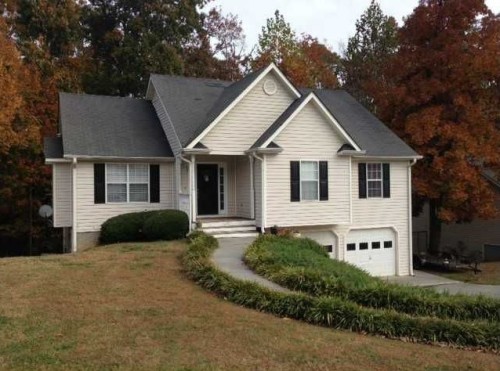 Located between Atlanta and Chattanooga, this three-bedroom, two-bath home affords 1,356 square feet of living space within
Calhoun school
boundaries. Rated 7-out-of-10 by GreatSchools, Calhoun primary, elementary, middle and high schools are all just 1 to 2 miles away.
ARIZONA
314 S Taylors Trail, Sierra Vista, Ariz.
For sale: $89,700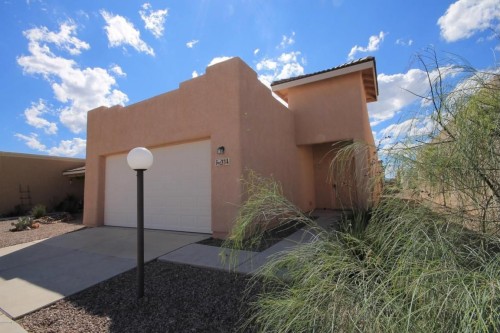 If you're looking for a newer construction with neighborhood amenities and proximity to good schools, this Sierra Vista home has it all. Built in 2005, the two-bedroom, two-bath house is part of a gated community with a shared pool and spa, barbecue area, putting greens, gym and clubhouse. Buena High, which received an 8-out-of-10 rating from GreatSchools, is the home's assigned high school.
Top-rated elementary and middle schools
are also nearby.
VIRGINIA
3754 Country Farm Road, Salem, Va.
For sale: $89,500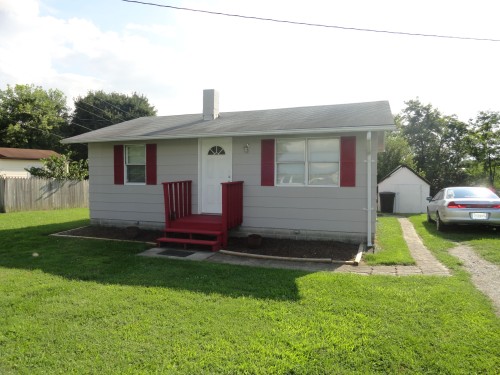 Home to Roanoke College and the NCAA Division III National Football Championship, Salem is also near
highly-rated primary and secondary schools
. This two-bedroom starter home is within Glenvar school boundaries and is currently priced under $90,000 after a recent $3,000 cut.

SOUTH CAROLINA
210 Date Palm Circle, Aiken, S.C.
For sale: $89,000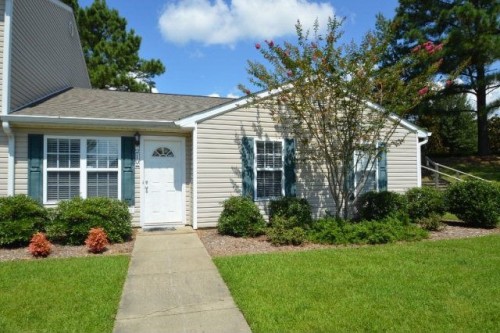 A 30-minute drive from Augusta, this Aiken home has three bedrooms and two baths for under $90,000. With a $65 monthly HOA fee, a buyer will also have access to common areas, front landscape maintenance and garbage pickup. South Aiken High, with a 7-out-of-10 rating from GreatSchools, and
M.B. Kennedy Middle School
with an 8-out-of-10 rating are about a mile away.

WISCONSIN
1503 N. Morrison St., Appleton, Wis.
For sale: $79,900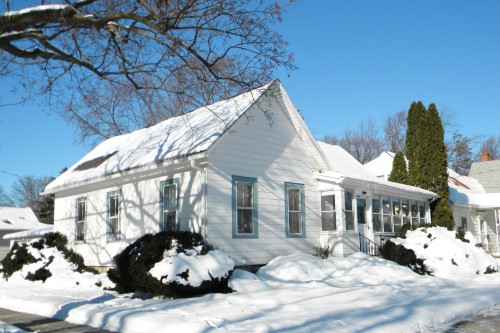 According to the listing description, this historic home is priced below its assessed value. Located in North Appleton adjacent to Erb Park and Erb Pool, the home is only a few miles from
North High, a 7-rated school
. It's also near two top-rated charter schools, Kaleidoscope Academy and Wisconsin Connections Academy.

PENNSYLVANIA
1315 Water St., Indiana, Pa.
For sale: $72,000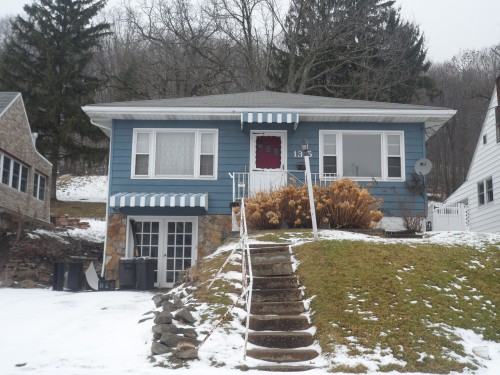 With a partially-finished basement, this two-bedroom home is ideal for a growing Pennsylvania family. Indiana Area Senior High, which received a 9-out-of-10 rating from GreatSchools, and Eisenhower Elementary, an 8-rated school are in close proximity. Indiana also has
top-rated Montessori preschools and middle schools
.

WASHINGTON
5351 W. Eagle Lane SW, Olympia, Wash.
For sale: $60,000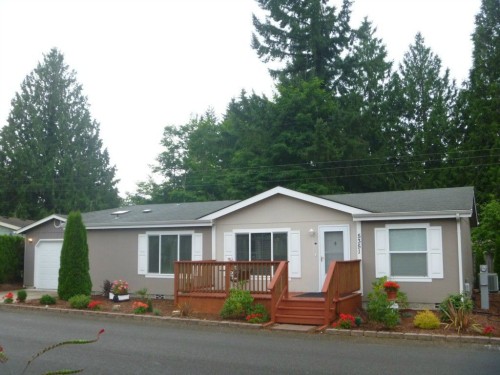 Built in 2007, this Pacific Northwest home has had recent upgrades totaling over $20,000. After a recent $16,000 price cut, the home is now on the market for $60,000. That's nearly 75 percent less expensive than the
median Tumwater home
. A.G. West Black Hills High, Tumwater Middle and Michael T. Simmons Elementary are the assigned schools, all of which received an 8-out-of-10 rating from GreatSchools.
More about homebuying from Zillow:
How to Let Schools Drive Your Next Home Search
Where Can You Buy a House With Pool for $100,000?
3-Bedroom Homes for $100,000
More from AOL
Real Estate
:
Find out how to
calculate mortgage
payments.
Find
homes for sale
in your area.
Find
foreclosures
in your area.Find homes for rent in your area.Follow us on Twitter at @AOLRealEstate or connect with AOL Real Estate on Facebook
.
Read Full Story