Mafia Wars Chop Shop upgrade arrives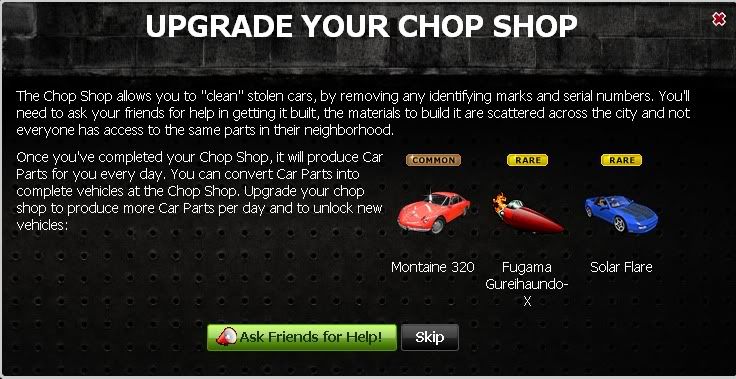 The Mafia Wars Chop Shop overhaul has arrived, which mean that you can upgrade your chop shop to produce car parts every day, which are then used to create new rides for your mafia. Car parts can also be looted while completing missions, and some of the cars will also give you a boost in the stat department, says Mafia Wars moderator
Niki King
.
More details on the new Chop Shop coming soon!
UPDATE: Check out a few cars that were created in the new Chop Shop, courtesy of Mafia Wars kingpen, Monte! Thanks, Monte!
What cars have you made in your Chop Shop? Send an image to libe@games.com, and we'll post it here.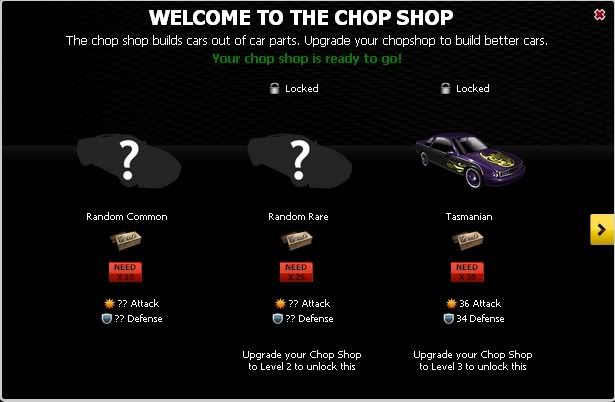 Read Full Story